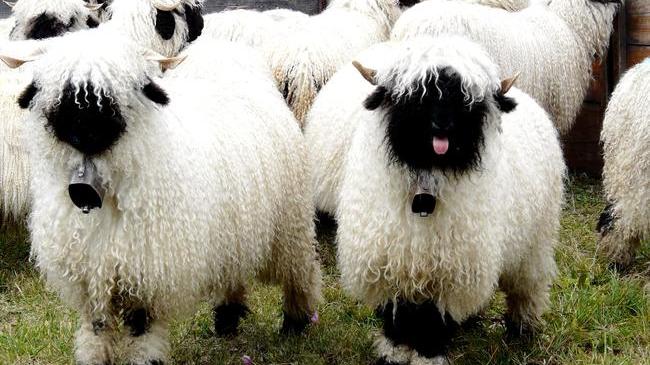 A Ewe Overview
The Valais blacknose is a domestic breed of sheep from the Valais region of southwest Switzerland. Before laying my eyes on these guys, I didn't have a favourite sheep breed; now, I do.
They are bred for their wool and meat, and both genders grow horns.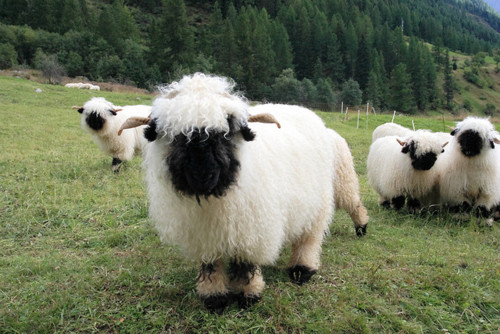 They're best suited to alpine pastures and thrive in the Swiss hills and valleys. If you're interested in knowing more, you can follow the Valais blacknose Facebook fan group. The page is run by an American, and, despite there being literally zero Valais Blacknose on the whole of the American continent, they've got more than 24,000 likes.
The UK Facebook page isn't doing quite so well, so why not pop over and give them some love.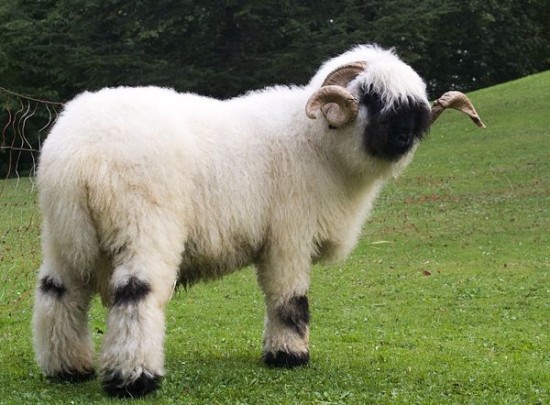 The Valais blacknose was first mentioned in the 1400s, but was only recognised as a separate breed in 1963. You'll be glad to hear that numbers since then have been on the increase. In 1983, there were around 9,940 Valais blacknose, and by 2013, there were over 17,000. Good news, hey?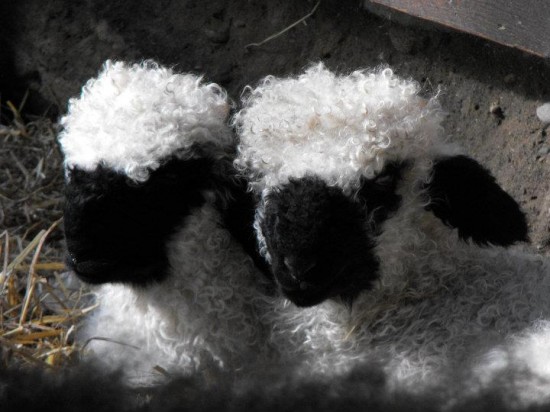 Valais, Switzerland
Just so you know, the Valais region of Switzerland boasts both the driest and the wettest areas in the whole of Switzerland – the dry Rhône valley and the snow drenched peaks of some of Switzerland's highest mountains.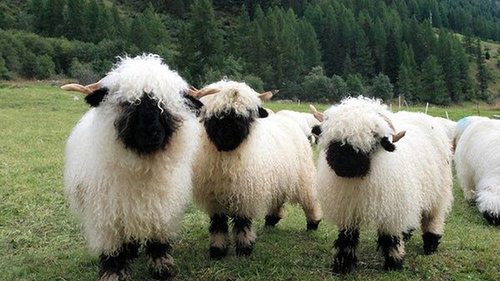 Where To See A Valais Blacknose
If you're UK based, you can go and visit some of these fluffy black and white miracles at Moor View Alpacas in Cornwall. They're the first place in the country to breed the Valais Blacknose.
The owners, Emma and Stuart, first saw Valais Blacknoses on Countryfile. They were so taken by their demeanour that they spent the next couple of years organising the importation of a herd from Switzerland.
Moor View sell Valais Blacknose lambs (alive) if you want to start your own breeding programme; they also produce alpaca burgers and sausages if that tickles your fancy. So, if you are desperate to buy a Valais Blacknose, that's where to head.
There are a couple of breeders in Germany too, over there they call it the Walliser Schwarznasenschaf (Welsh blacknose).
Valais Blacknose Festival
Alternatively, you could attend the Shepherd Festival in Schweigmatten, Switzerland. There, you will be treated to a competition to determine the most beautiful Valais Blacknose sheep in all of Christendom.
However, if that's a little too far for you to venture just to oggle some sheep, you can buy stuffed Valais Blacknoses here.
I hope that's brightened your day somewhat?