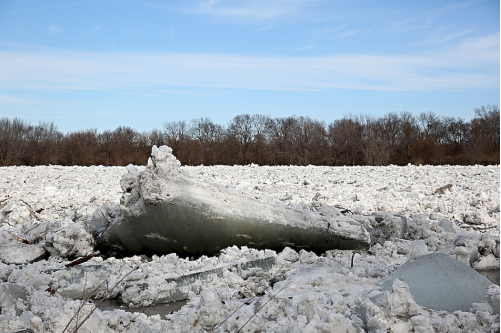 I think this video is shot in Russia, I don't know for sure, but it was uploaded by a Russian and it looks cold so let's go with that. Lots of mad weather/climate based stuff goes on in Russia so I think it's safe to assume this took place there.
Here are some other examples for reference:
INCREDIBLE WRANGEL ISLAND NATURE RESERVE
EPIPHANY BATHING IN ICY WATERS
The video simply shows some large blocks of ice being pushed against a rickety bridge that audibly complains under the pressure.
Quite cool to see though: