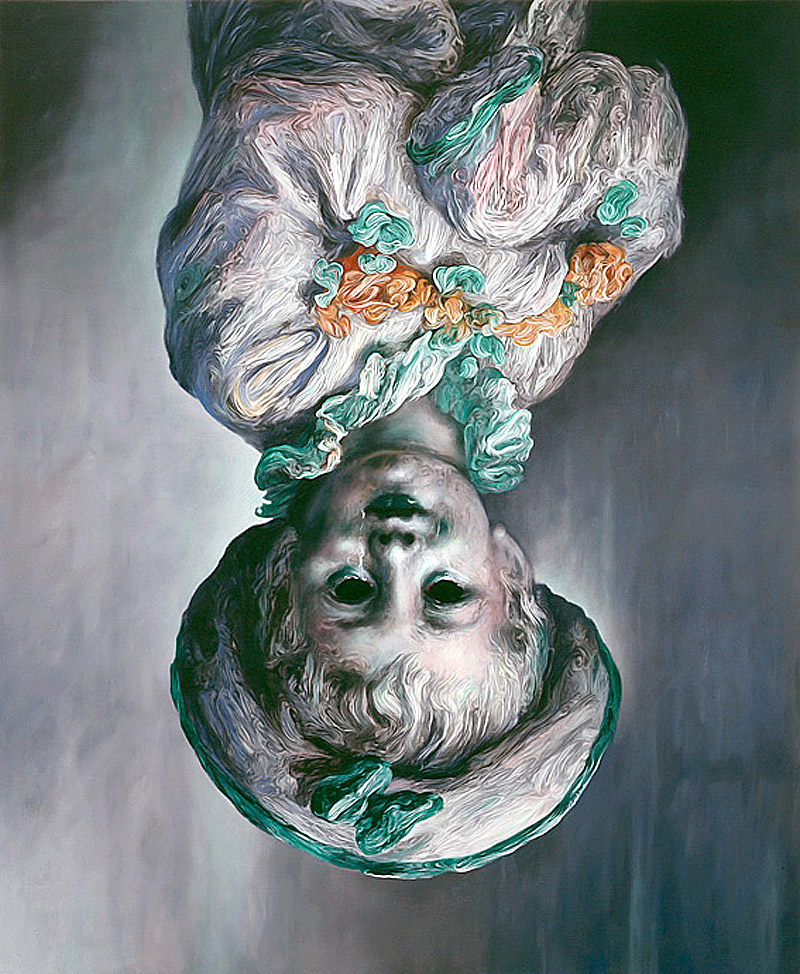 Glenn Brown, born in Northumberland in 1966, is a prolific artist who's faced more than his fair share of criticism. His works are often heavily based on other people's paintings and as such he's been rightly or wrongly accused of plagiarism. According to Brown himself he's simply bringing together elements from other artists and attempting to make something new and/or confusing out of them.
Brown was nominated for the Turner prize in 2000 but one of the paintings in his Tate exhibition was very closely based on "Double Star" by Anthony Roberts. Roberts was incensed enough to confront him after the award ceremony and later brought a legal case against Brown which was settled out of court.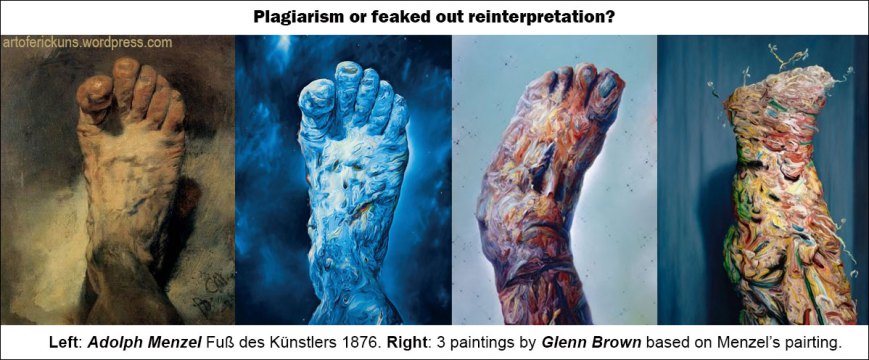 Brown begins his pieces by manipulating original images in Photoshop, then when he's created the desired effect, he gets to work with a paintbrush. I'm no art critic, but I like this description of his work by someone who is:
tumurous lumps that look like outsized, inflamed organs
– nailed it.
He now lives and works in London and Suffolk, and whether his suspected plagiarism bothers you or not he clearly has some magnificent skills…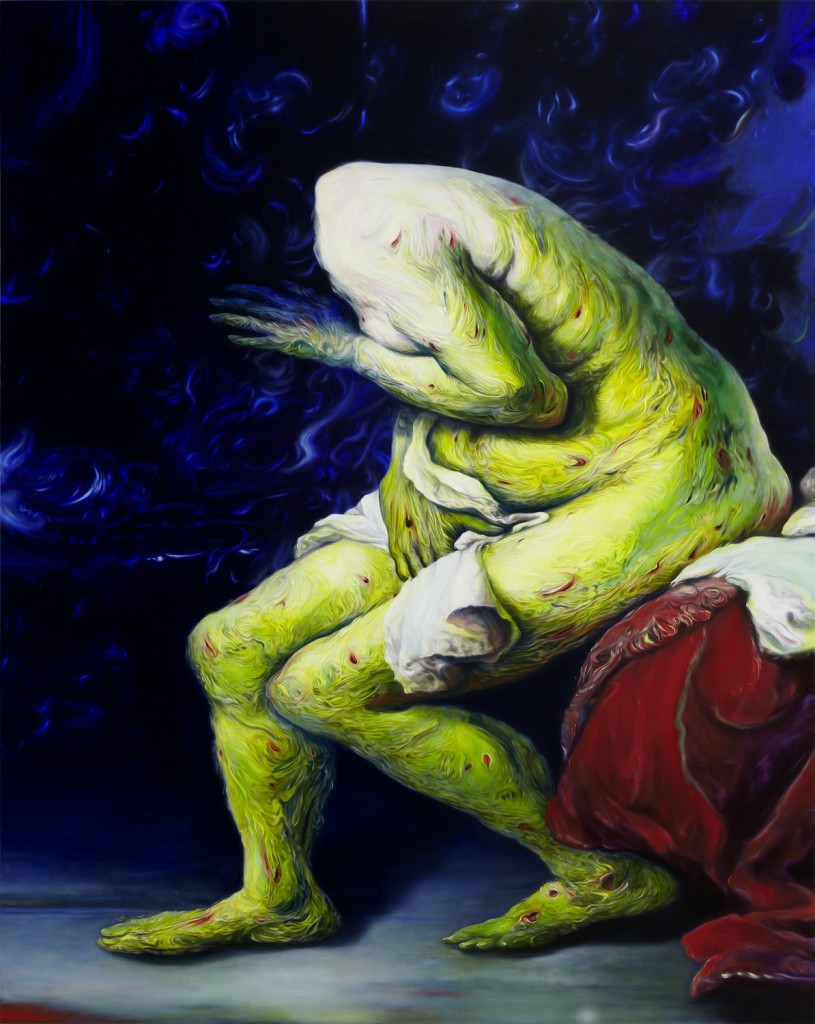 MURDERED POLISH ARTIST: Zdzisław Beksiński
HENRY FUSELI – ILLUMINATI ARTIST
JOHANNES STOETTER – WORLD BODY PAINTING CHAMPION
ENVIRONMENTALLY SOUND GRAFFITI – MOSS ART