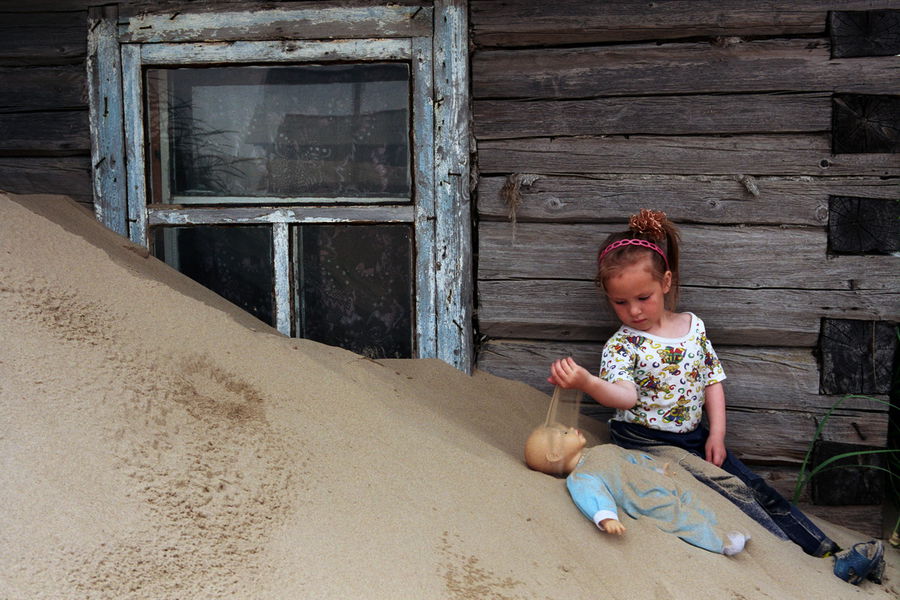 Shoina is a small Russian village on the banks of the White Sea. When it was built in the 30's it was in a plush, forested location, but in the 50's the sand from the beach started to drown the town. People still live there and try to have as normal a life as possible but it looks a little strained.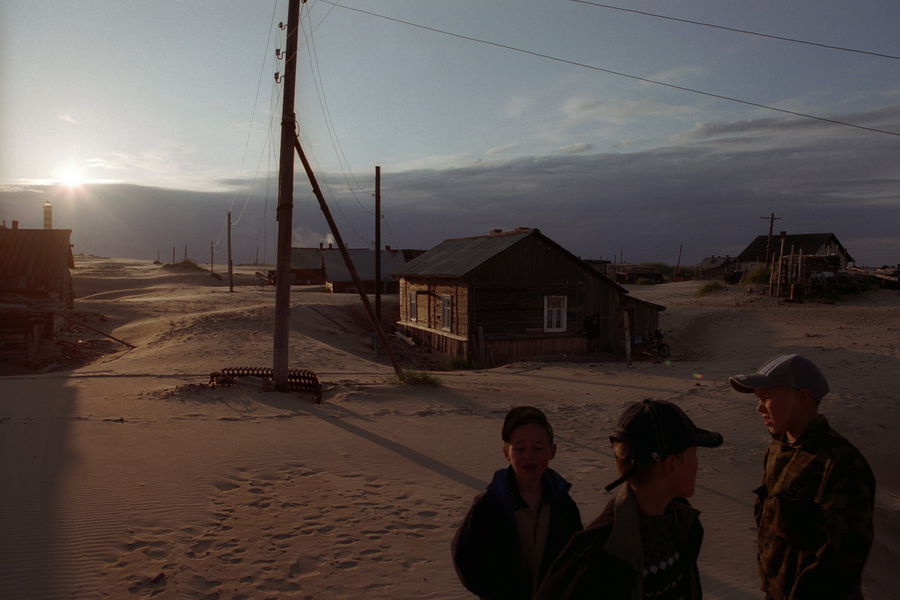 At first the lighthouse was covered by sand and slowly but surely more and more houses became swamped. Sometimes the onslaught came pretty quickly. Here's a quote from a Shoina resident:
One night we were just able to take the last things out of our old house and then the wind started blowing again, and the roof of our old house got covered with sand, like it was waiting for us to take the last of our belongings out. We were trying to save the motorcycle, and we didn't know if we would be able to get out.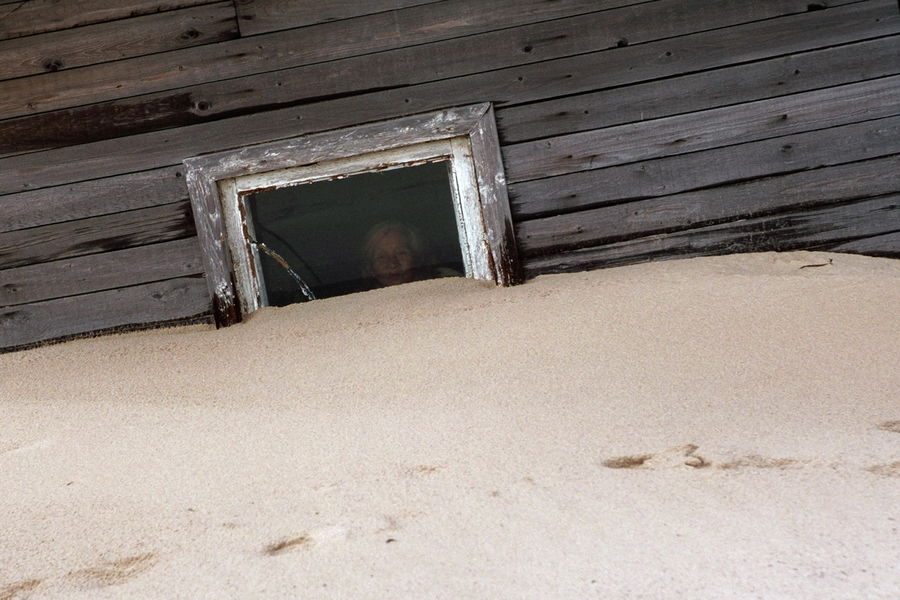 The people of Shoina have had to adapt, some can only enter their houses through attic windows. One resident – Natasha – says that…
..it got faster during 80's, when all this Perestroika happened.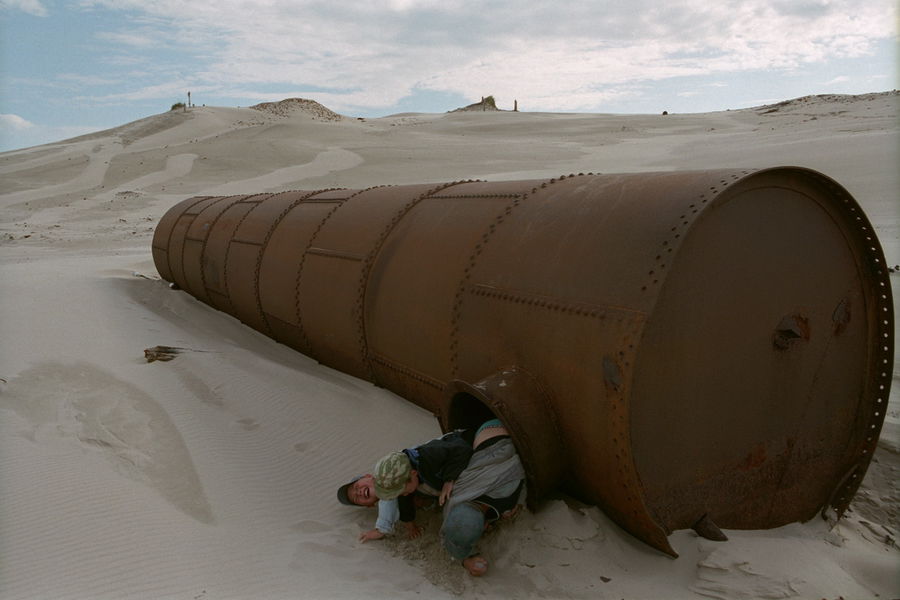 In the 90's as the USSR was dismantled, the port which had supported the village stopped receiving ships and food became scarce.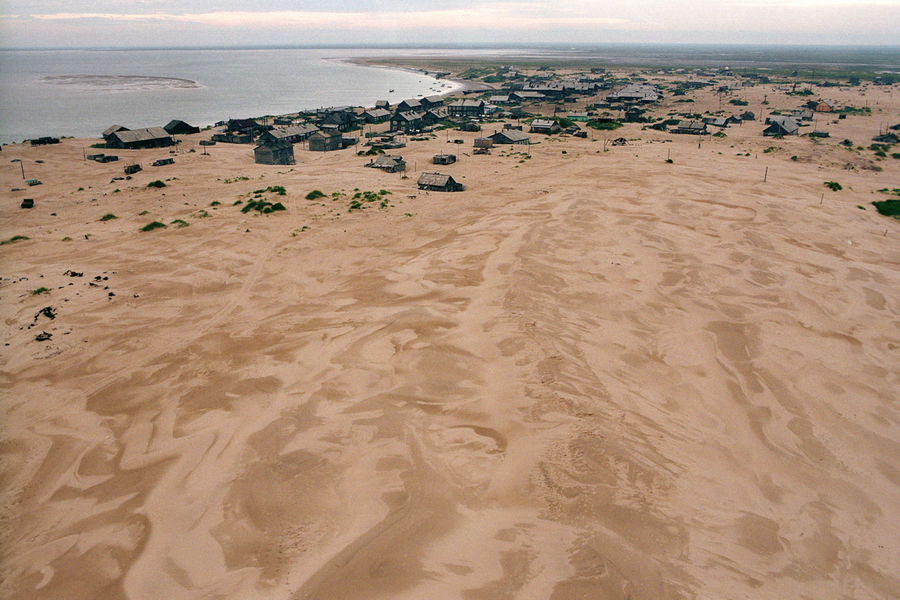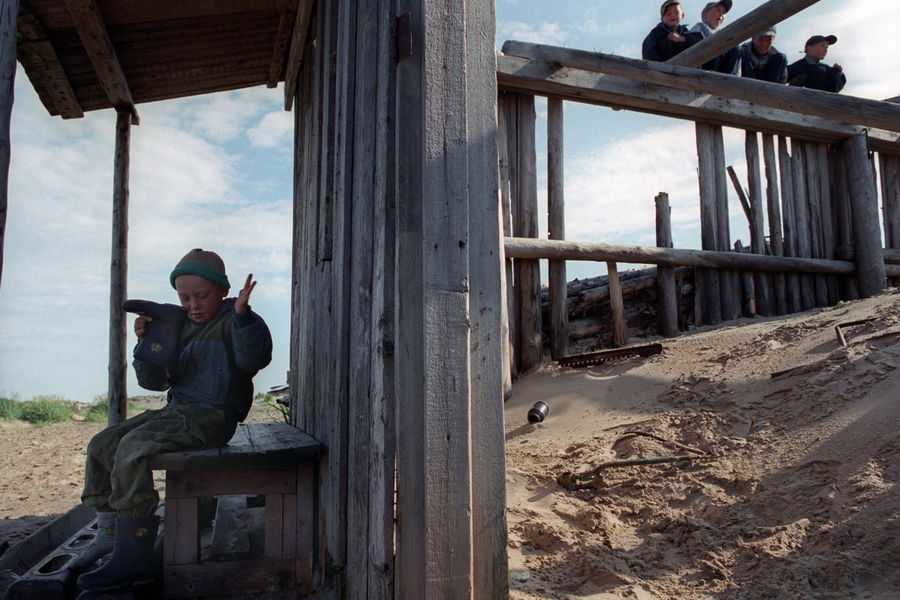 No one really knows why the sand decided to smother Shoina. Some think it is because the fishing boats damaged the sea bed removing the sludge that held the sand on the bottom. Once it was removed the sand started rising to the surface. Others think that the animals and trucks damaged the grass around the village and unleashed the sand.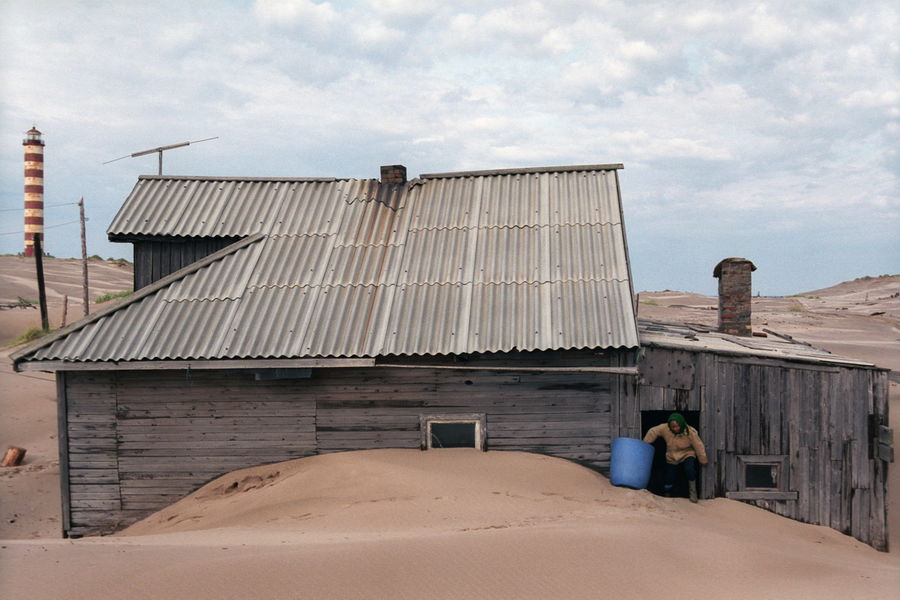 One thing's for sure, Shoina's a weird looking place. I keep on expecting Sting to pop his head round the corner.