Nope, I've never been to French Polynesia, and I probably never will. I don't have that kind of cash. It looks amazing though.
Below are some photos taken by Tim McKenna, a Sydney born surf photographer who takes photos for top magazines and sports companies all over the world; he also has a black belt 2nd Dan in Kendo. Don't you just hate successful people?
Any way, take a look:
French Polynesia is made up of six groups of islands; in total, there are around 130 islands, the most famous and populous of which is Tahiti. More than half of the entire population live on Tahiti.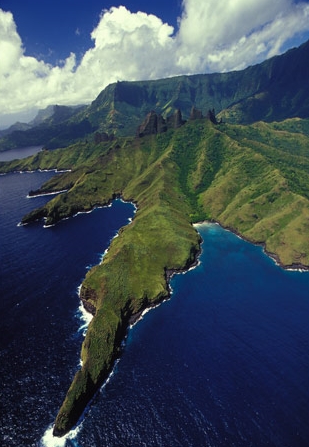 MORE ISLAND STUFF: KIRIBATI A SINKING PARADISE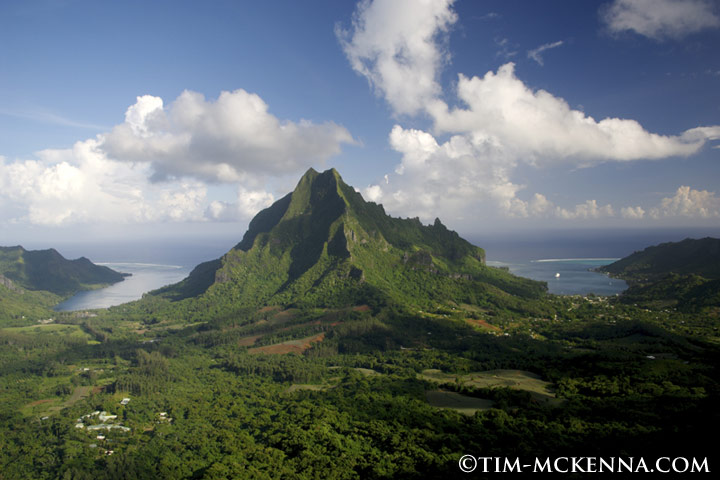 Despite being about as far away from France as it's possible to get without leaving earth, it is still France that deals with all  justice, education, security and defense matters.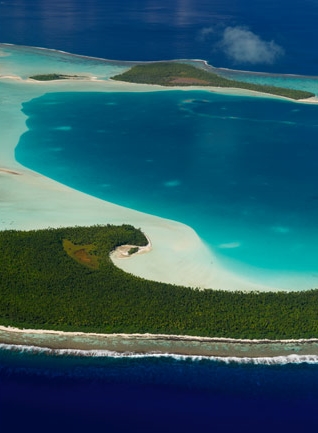 CLIMATE CHANGE: KIVALINA ANOTHER SINKING DISASTER
After Algeria became independent, France had to test its nuclear weapons elsewhere. They chose Moruroa Atoll in French Polynesia.
Despite dissent from 30 members of the Polynesian Territorial Assembly, France tested around 180 nuclear explosive devices on the atoll between 1969 and 1999. Their first test was a plutonium fission bomb in a lagoon. According to Greenpeace, it completely drained the lake:
"…raining dead fish and mollusks down on the atoll."
Thanks, guys. Here's Moruroa: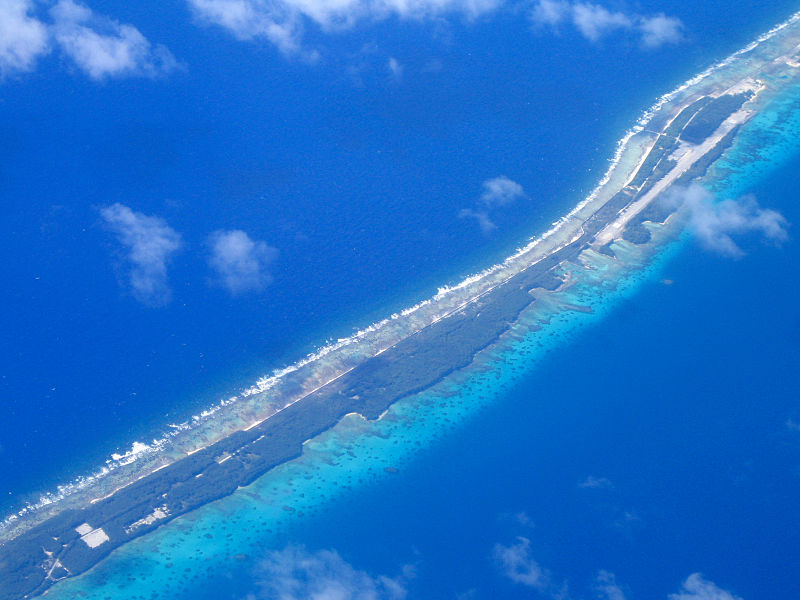 Most of the French tests were conducted in the air, suspended from balloons, or dropped from planes. The world at large told France to stop being idiots, so they moved their testing underground.
On 25 July 1979, one of their test devices got stuck half way down the 800 m shaft and detonated. This caused a massive submarine landslide on the southwest rim of the atoll, causing a significant chunk of the outer slope of the atoll to break loose. It also spawned a tsunami which affected Mururoa and injured workers.
The blast caused a 2 kilometre long and 40 cm wide crack to appear on the atoll.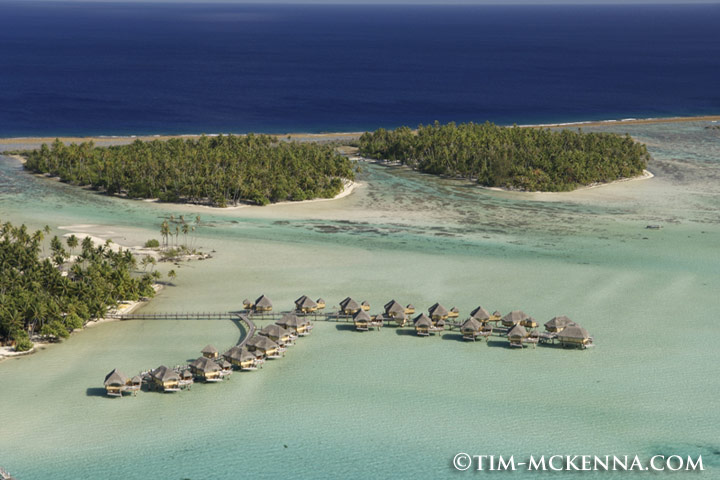 MORE OCEAN STUFF: GREAT PACIFIC GARBAGE PATCH
ANOTHER COUNTRY I'LL NEVER VISIT: MACAU – SMALL AND RICH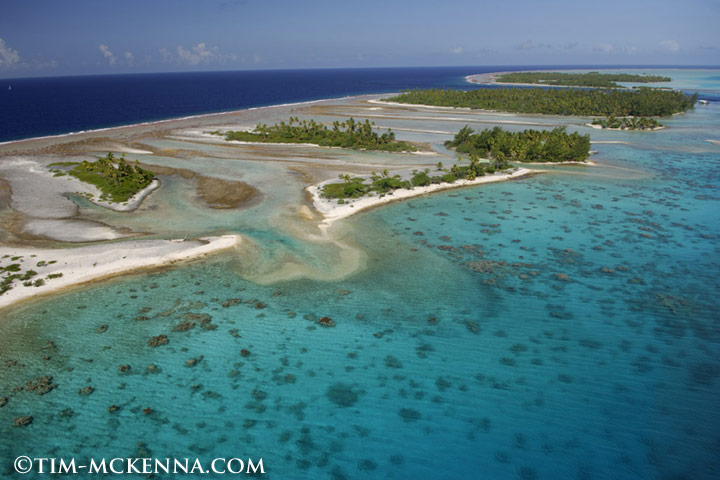 The total land mass of French Polynesia is around 3,500 square km, but that's scattered over 2.5 million square km.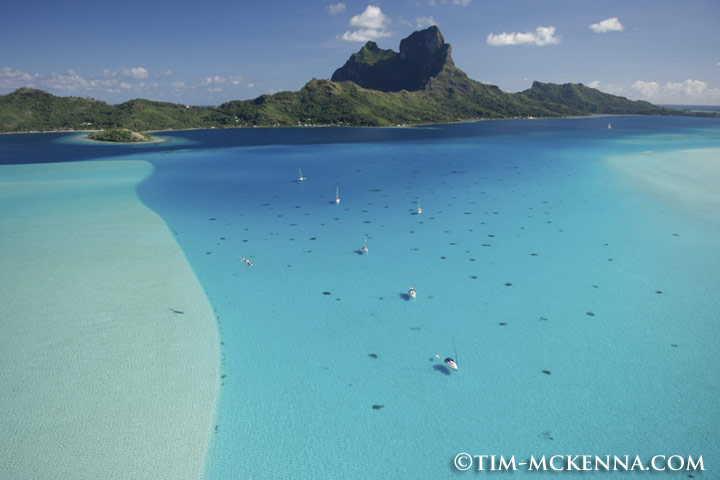 MORE ALIEN LANDSCAPES ON EARTH: SOCOTRA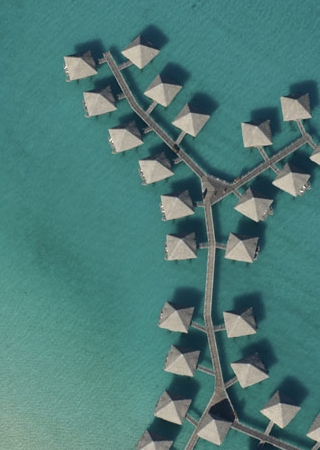 French Polynesia's biggest export is black Tahitian pearls. They make up over half of their exports as far as cash is concerned. These black pearls aren't naturally black, humans have to alter them:
An expert grafter, inserts a bead made from a mollusk shell into the reproductive organ of the mature Pinctada margaritafera mollusc. Here's what they look like: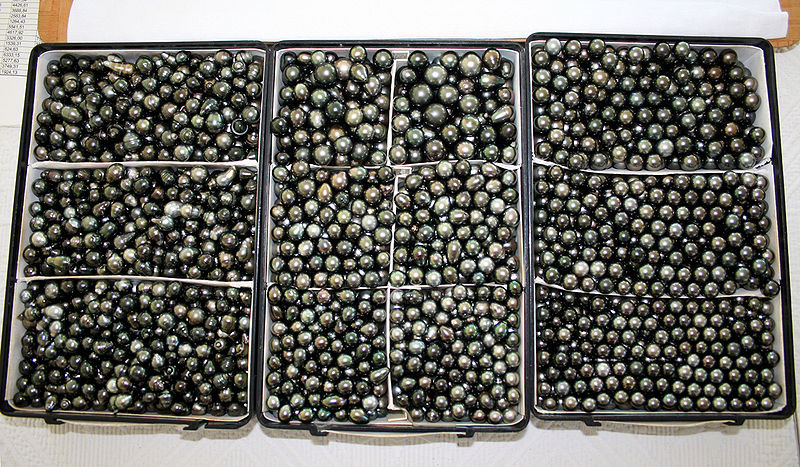 The cheapest flight I could find from London to French Polynesia was £1,210. That's from Heathrow to Papeete, their capital. So yeah, it's not looking like a likely holiday destination for me.