If someone had knocked this place together as the set for a horror film you would have told them they'd gone too far and all sense of realism had gone. I mean who would have hundreds of dolls draped everywhere like that? It's just not realistic.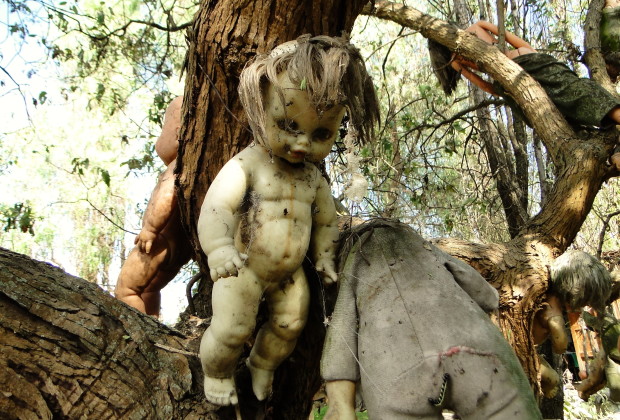 But this place really is a real life real place would you believe? The Island of Dolls on the Xochimilco canals just south of Mexico City is a real life B-movie set.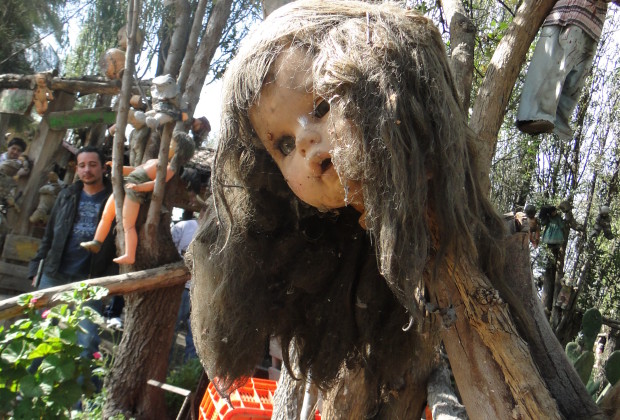 The doll garden was started by the island's only inhabitant as a shrine to a girl who died in the canal near his home (or to protect him from her ghost depending on who you ask). The island is actually a floating garden, known as a chinampa, which belonged to a man named Don Julian Santana Barrera (below), a hermit who lived there in isolation.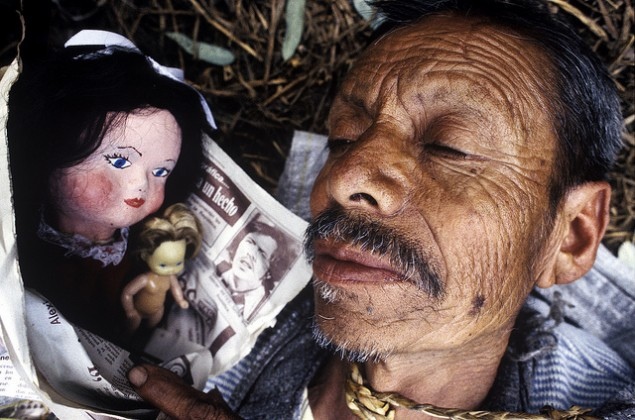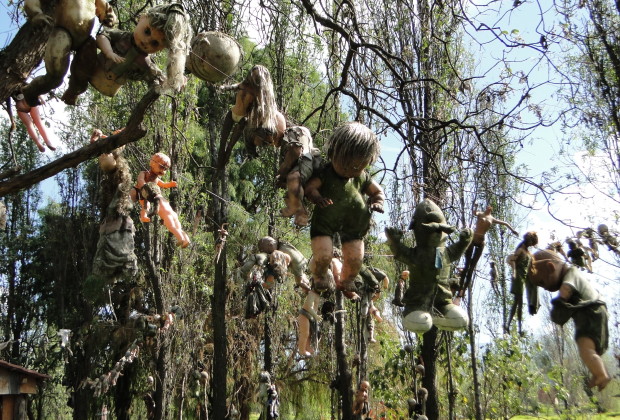 The Island Of Dolls was only discovered in the 90's when council workers were clearing up the canals in the area.  La isla de la Muñecas now draws droves of tourists with a penchant for the creeps.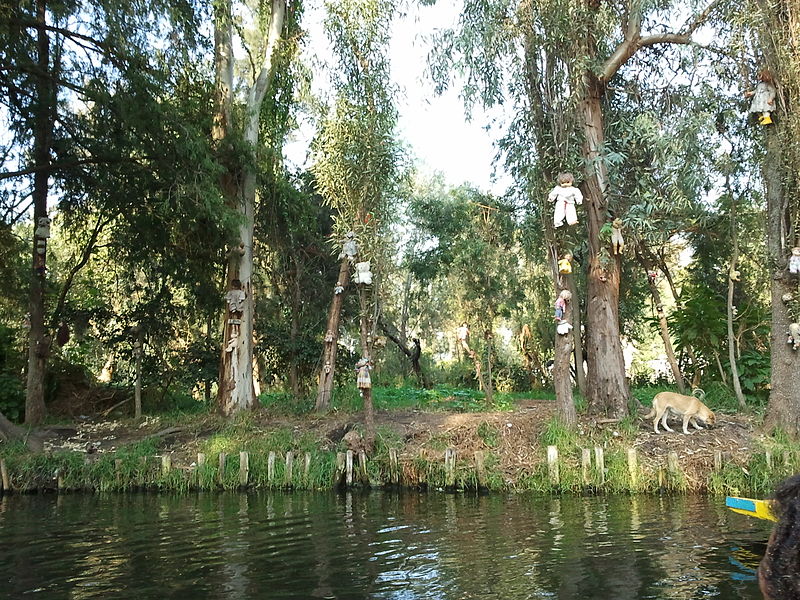 Julian Santana Barrera has since passed away but his handiwork will remain in situ for quite sometime I would imagine. He found his first doll near where the body of the girl had been found and believed her spirit was inside of it, so he hung it up. From then on he would find discarded dolls in the street or the dump and take them for his collection.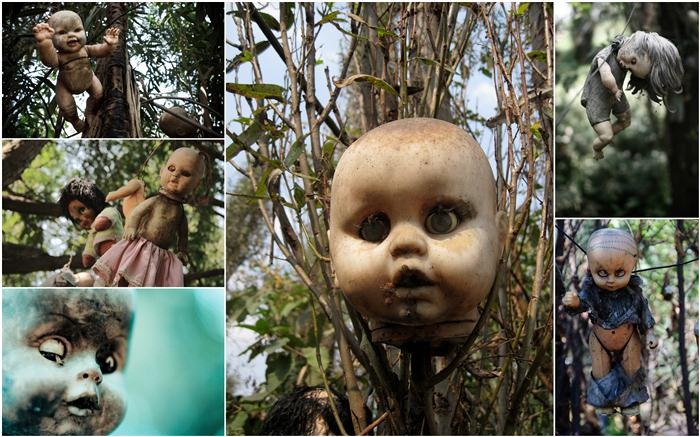 After the discovery of his island, visitors would bring him more and more dolls until the place was overflowing with creepy memorabilia.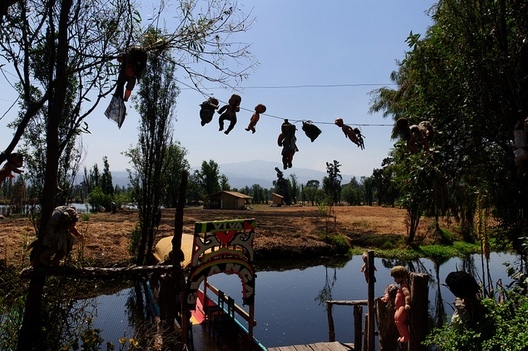 Julian died of a heart attack in 2001 but his cousin Anastasio now resides there and runs it as a tourist attraction. He says that at night the dolls move their heads and whisper to each other…. *shudder*…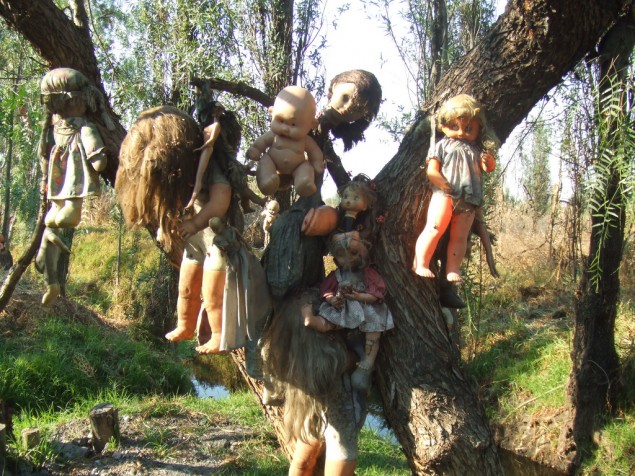 The floating garden chinampas were first used by the Aztecs as a useful way of utilising space and maximising food crops. They certainly weren't intended to be used for scaring tourists.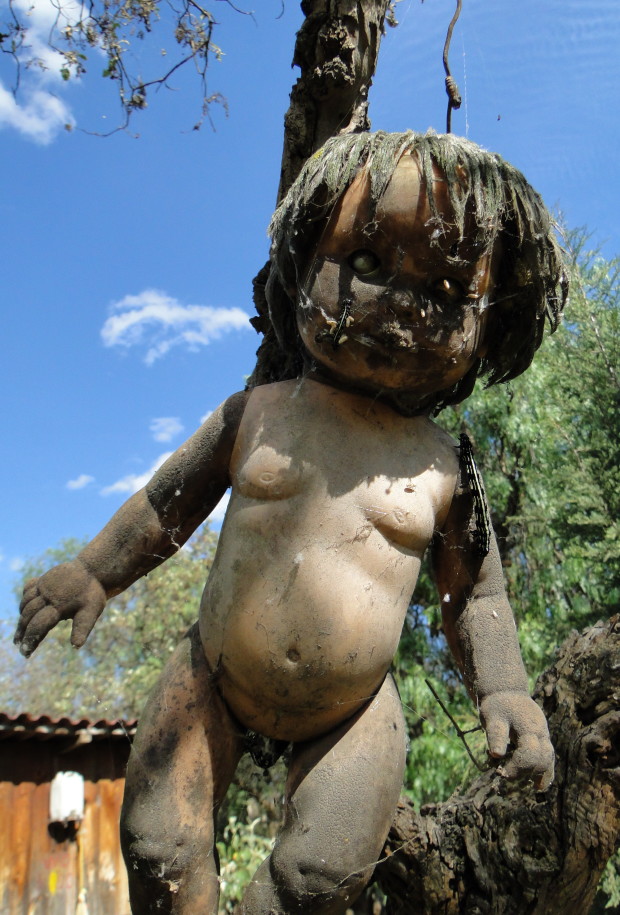 It's interesting and everything but I don't think I'll be visiting.