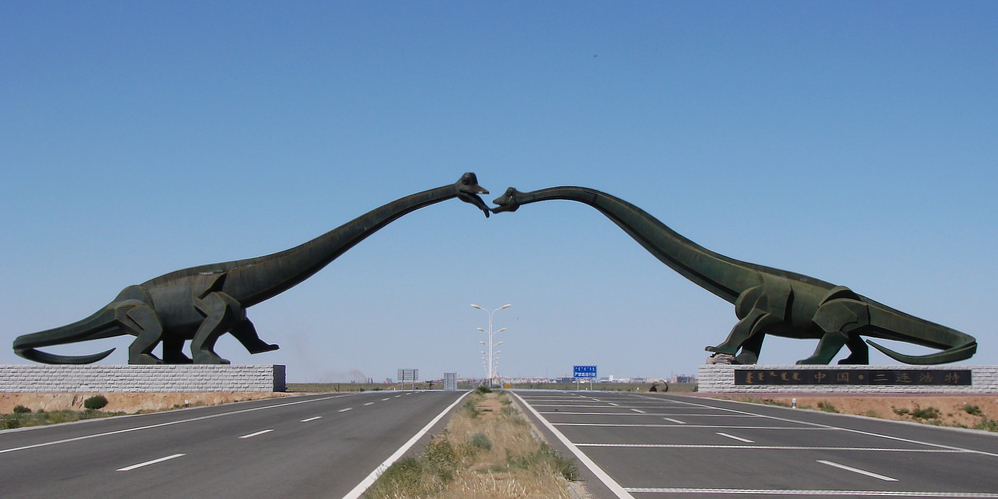 If you ever happen to be crossing the border between China and Mongolia (you never know, it could happen), make sure you don't miss out on Dinosaur Fairyland. That would be a big mistake.
Dinosaur Fairyland is dramatic, weird, and remote, three of my favourite things.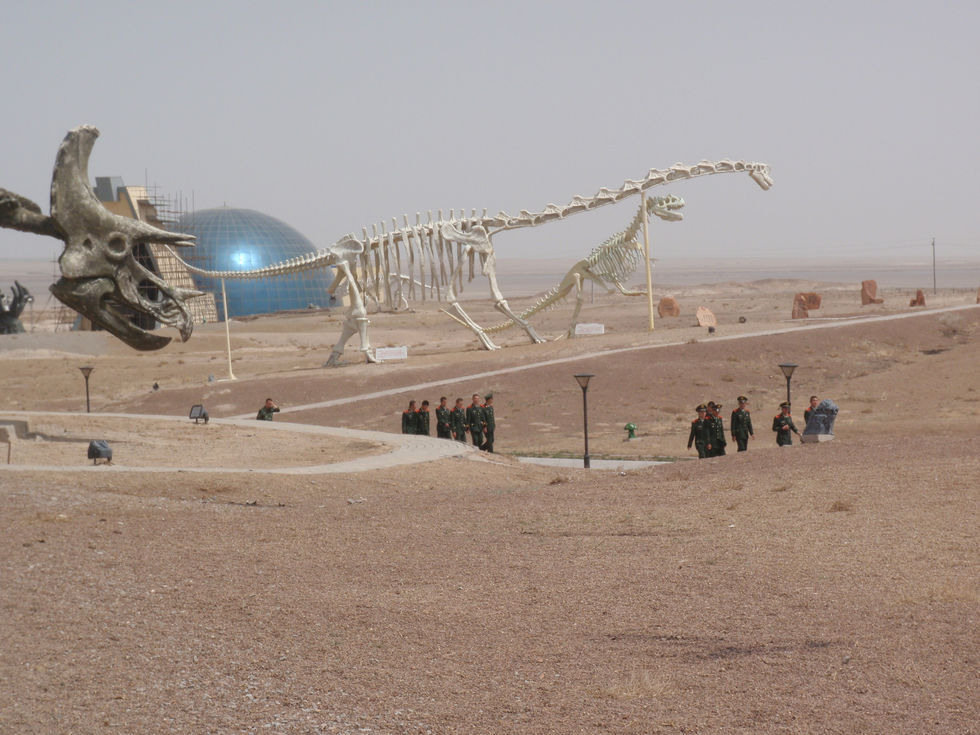 Dinosaur Faiyland is stuck out in the middle of nowhere, roughly 20 kilometres from the nearest town — Erlian (or Erenhot) in Inner Mongolia. Virtually no one ever goes there. It's en route to literally nothing.
The park was plonked in this remote backwater to tempt in visitors. The area is a hot bed for fossils, but still no tourists visit.
The Chinese government have tried to turn the place into a tourist destination by building this odd wonderland but, due to its geographic seclusion, they have pretty much failed.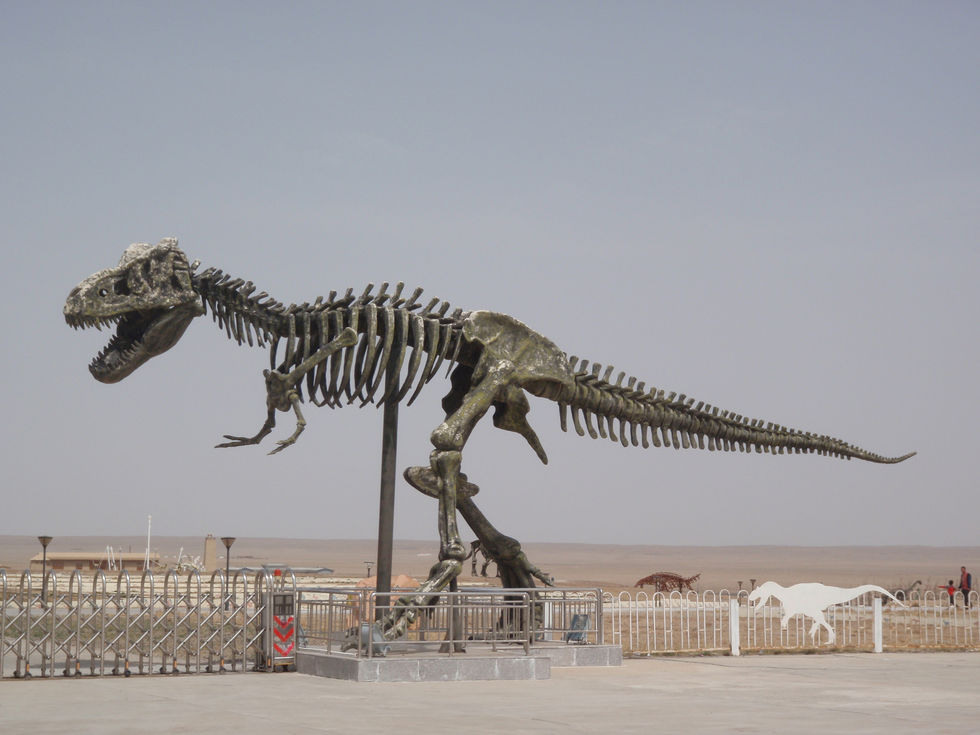 It's a shame Dinosaur Fairyland hasn't had more success; having said that, its lack of humans gives the park an awesome otherworldly vibe. It provides a genuinely Jurassic feeling.
Although, when there were live dinosaurs moving about around here, during the Cretaceous, 60 million years ago, the Gobi desert was actually lush forests and marshland.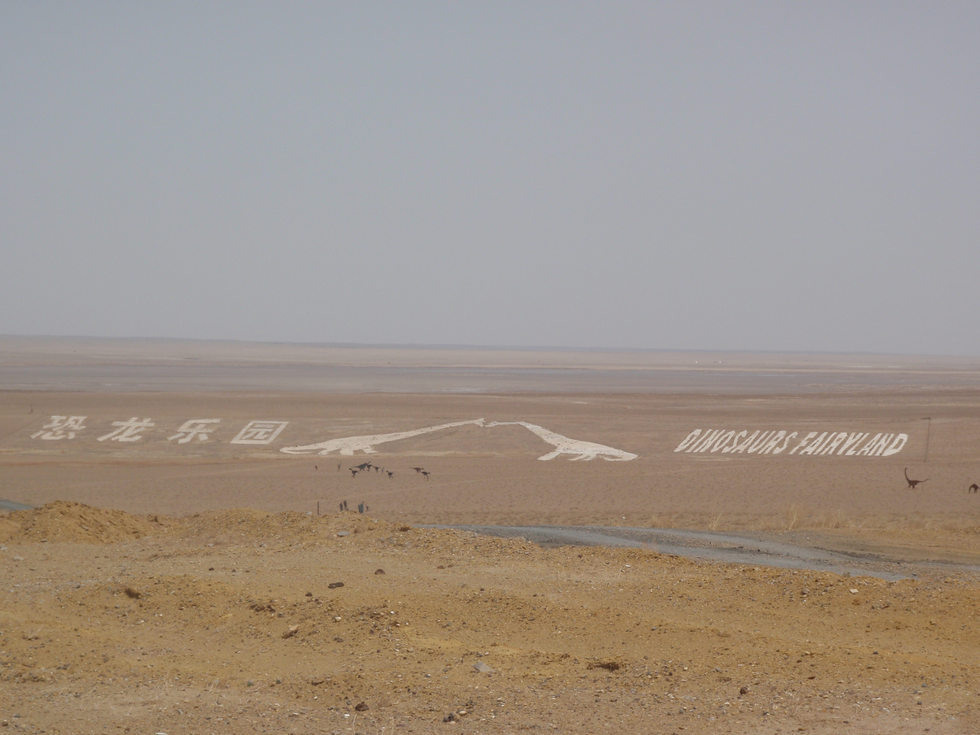 Dinosaur Fairyland boasts a couple of the biggest dinosaur models on the planet: a couple of giant kissing sauropods soaring above the road. The kissing dinosaurs are world famous, but yet no one visits them.
Aside form a wonderful range of models, the park also has genuine fossilised skeletons and other fossils.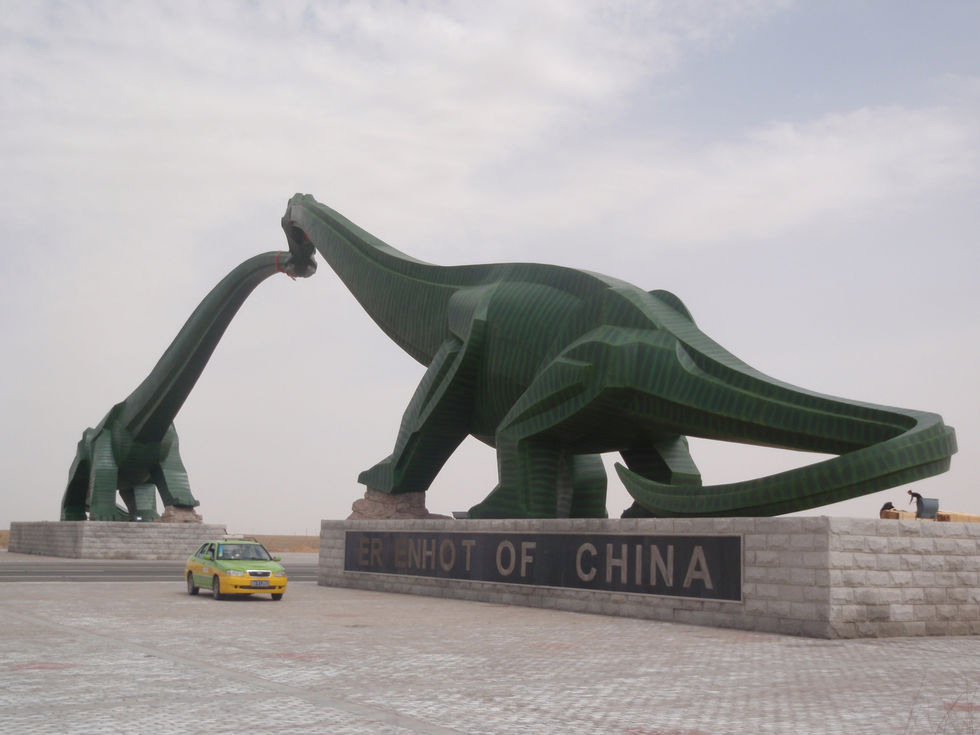 The town of Erilan has a population approaching 75,000 and is almost 1,000 metres above sea level. The town's headcount increased 10 fold when the border town was opened for trade between the two countries in 1992.
The region is dry and inhospitable, which hasn't helped the park's popularity one bit. Here it is on a map just to give you some idea of how massively remote the town is: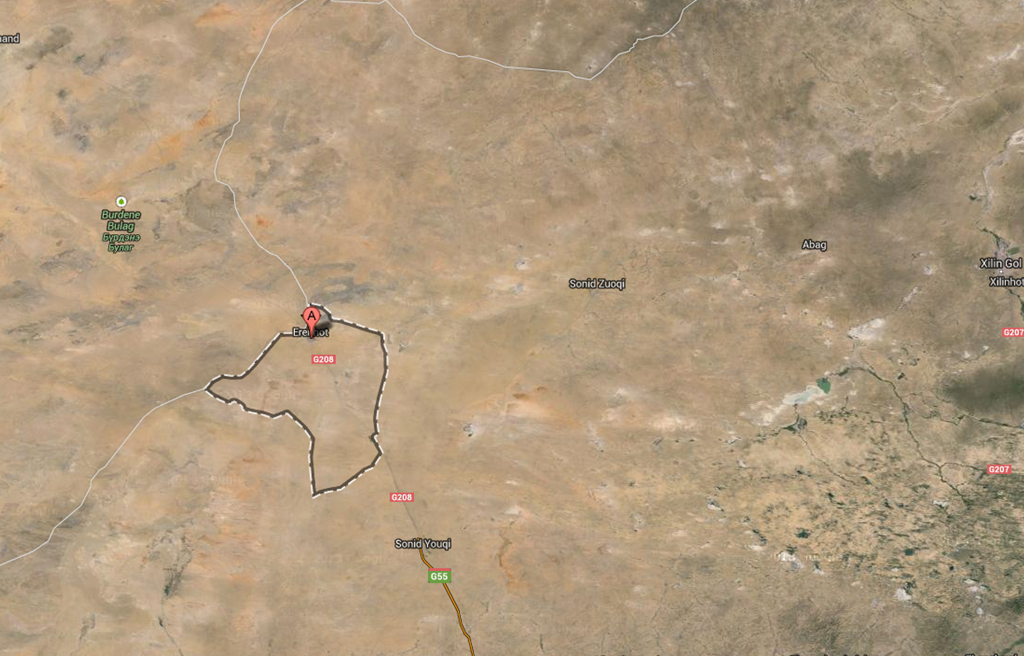 If you're a fan of dinosaurs but hate queuing, this park is perfect. The only regular visitors are uniformed officials that use it as a cut though to the bus station. To me, it sounds like bliss.
So, if you do ever find yourself right out there on the Mongolia–China border, make sure you pop in and say "Hi!" won't you?
MORE DINOSAUR STUFF:
WHO WANTS TO BUY A LIFE SIZE DINOSAUR MODEL?
LONGEST, HEAVIEST, SMALLEST DINOSAURS
HOW TO MAKE A MASSIVE T-REX HEAD