Barugon
Anatomical features of note: he can produce a devastating and deadly rainbow from his dorsal spikes. His tongue is 100m long and can fire a liquid which is -100 degrees in temperature. He has radar horns on top of his head and his stomach is capable of digesting diamonds which are his favourite food.

Viras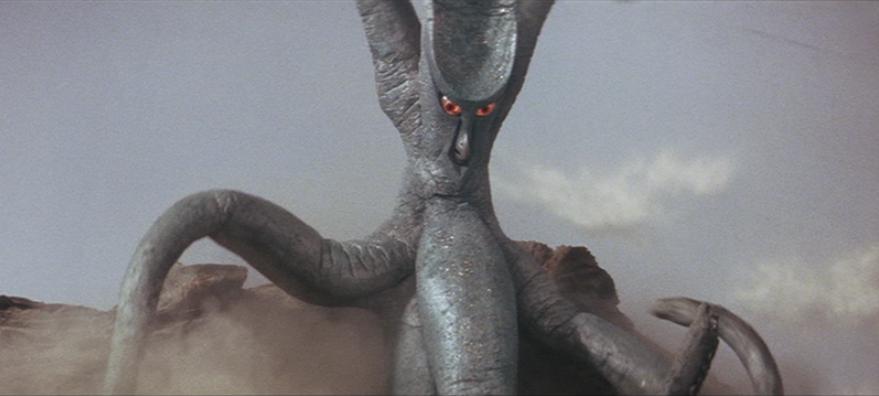 Anatomical features of note: a spiky head capable of piercing through a meter of steel, an IQ of 2500 (but is he emotionally intelligent? I doubt it), organs for producing a force field, tentacles that are 10,000 times stronger than an elephant's trunk which can emit powerful beams for space travel, and organs to break down cell tissue and control metamorphosis (for creating its human disguise).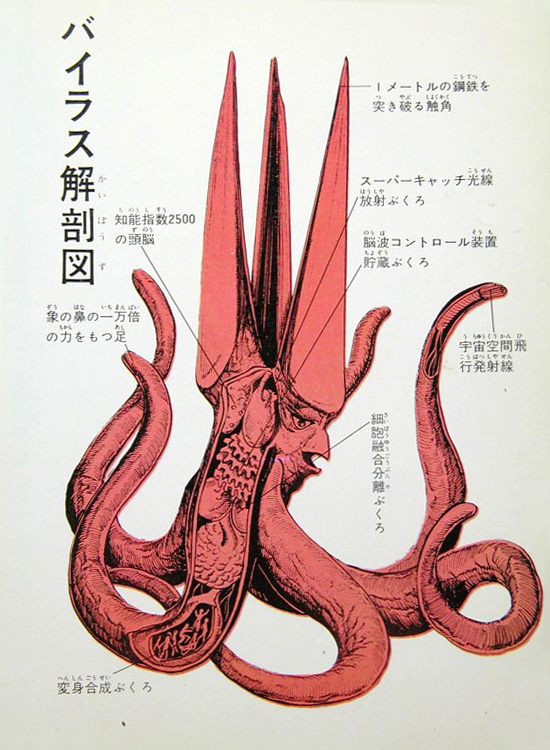 Jiger
Anatomical features of note: a pair of horns that fire missiles made of hardened saliva and one that fires a deadly "magnetium" beam, powerful suction cups covering her entire body, an organ for shooting jets of seawater at 300 kilometers per hour, a stomach that can melt iron ore, and an egg laying tail.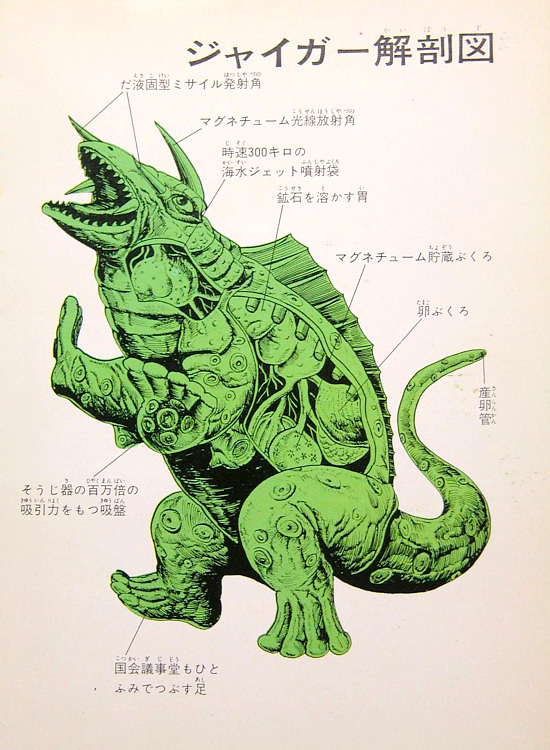 MORE MONSTERS:
BONNACON – RIDICULOUS MEDIEVAL MONSTER
ANATOMICAL DRAWINGS FROM 17TH CENTURY TIBET