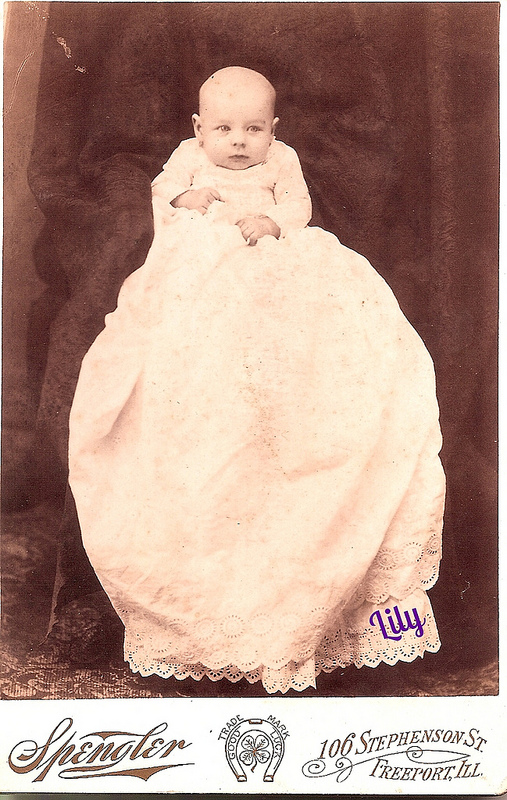 Sometimes they would use super long dresses to hide the parent's legs, but we all know what's going on.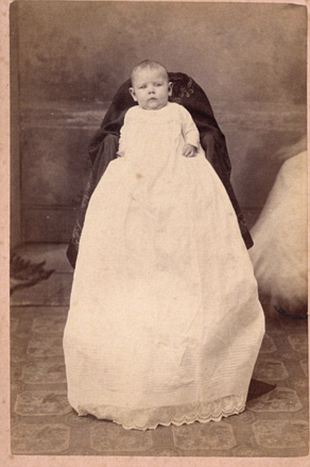 Worst hiding place ever?: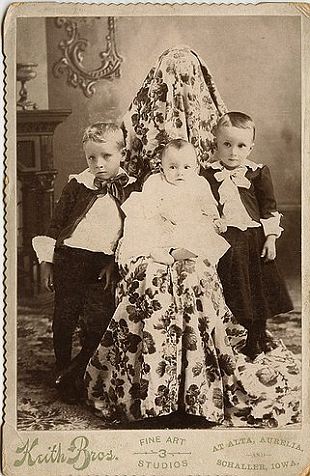 This little boy is definitely not having a good day, cradled by a demon…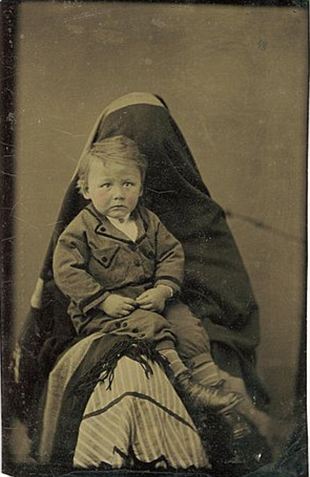 Hidden, but certainly not out of mind. Even the baby knows this is daft.
Well, that was pretty weird wasn't it?
MORE VICTORIANA
BLACK VICTORIANS – UNSEEN PHOTOS
LAURIE LIPTON: FUTURISTIC VICTORIANA
VICTORIAN FAST FOOD NIGHTMARES