Because of the variety in landscapes and lack of humans in Kamchatka, it's a hot bed for wildlife. Among many others, the area boasts the following species:  bear, wolf, arctic fox, lynx, wolverine, sable, several species of weasel, ermine and river otter; many large ungulates, like the bighorn sheep, reindeer, and moose; you could also meet a marmot or lounge with a lemming if you're lucky. The peninsula is the breeding ground for Steller's sea eagle which is one of the largest eagle species in the world.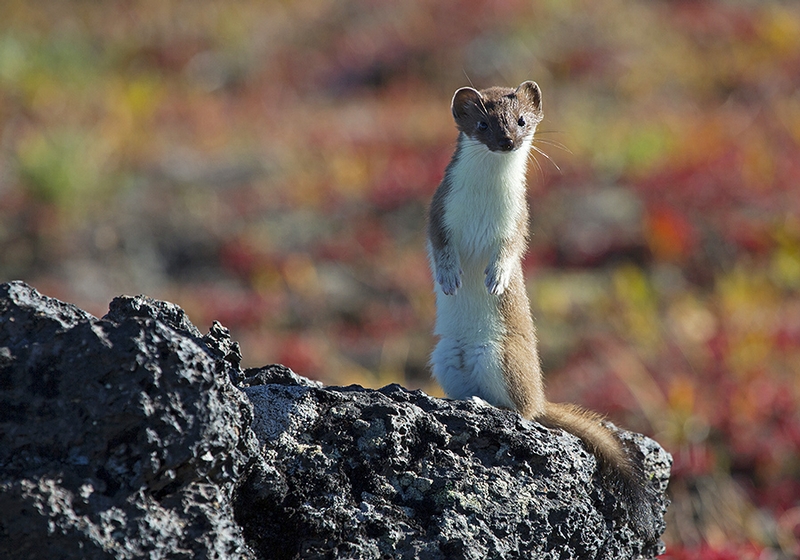 The seas around Kamchatka's huge coastline aren't exactly animal free either. Here's some regular visitors: orcas, porpoises, humpback, sperm and fin whales. Less frequently they get gray whales, the endangered North Pacific right whale and bowhead whale, beaked whales and minke whales too. The blue whale  show up in the south east in the summer. Add to that Steller's sea lions, northern fur seals, spotted seals, harbor seals, walruses and bearded seals and you've got a right, royal marine mash up.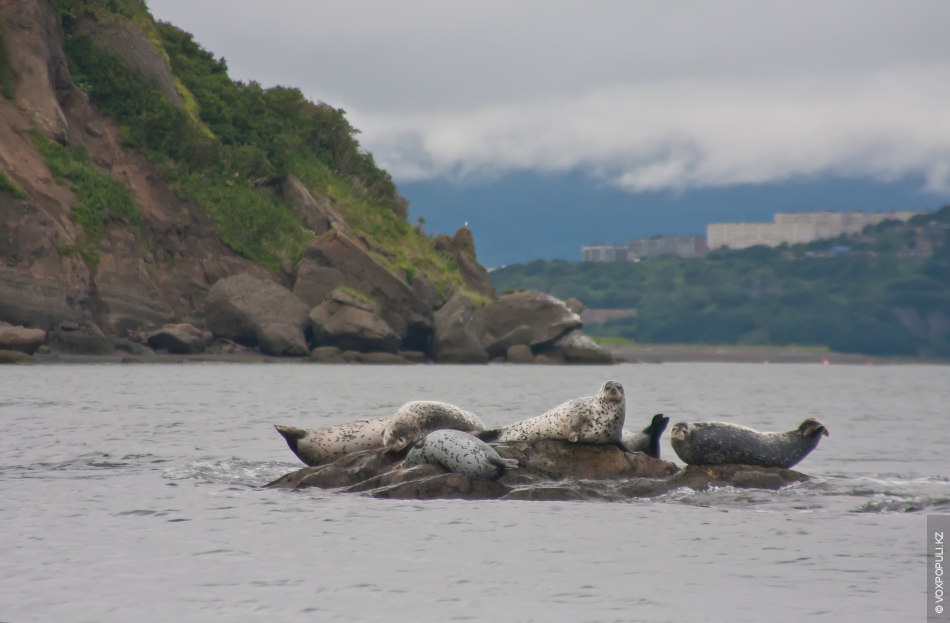 Kamchatka is a haven for fish too, biologists estimate that one fifth of all Pacific salmon in the world originate in Kamchatka.