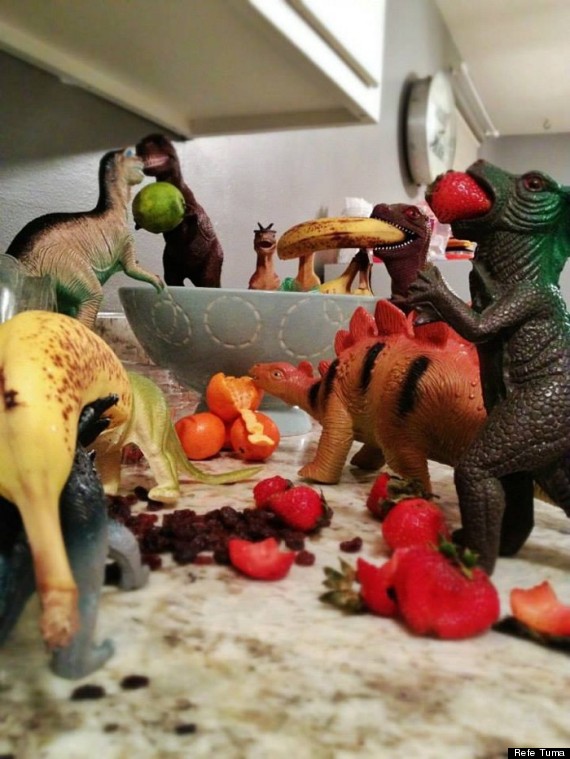 Movember is now a word that most people now understand. Dinovember isn't in the public's shared consciousness just yet, but it's well on its way. A couple from Kansas called Refe and Susan Tuma try to convince their poor, long suffering children that their toy dinosaurs come alive in the middle of the night throughout November and wreak prehistoric havoc.
Personally, I'm pretty sure they do come alive every night, regardless of the month, and you couldn't convince me otherwise I'm afraid.
The idea has gone viral and the Dinovember Facebook page now has almost 280,000 likes. Maybe it will catch on? I sure hope so because I love the photos. Apparently it started off as way to get their three kids to bed early. They were eager to get to sleep so they could admire the bedlam come the morning.
This is their third year and the book they've published is doing well by the sounds of it. Here are some choice pics: