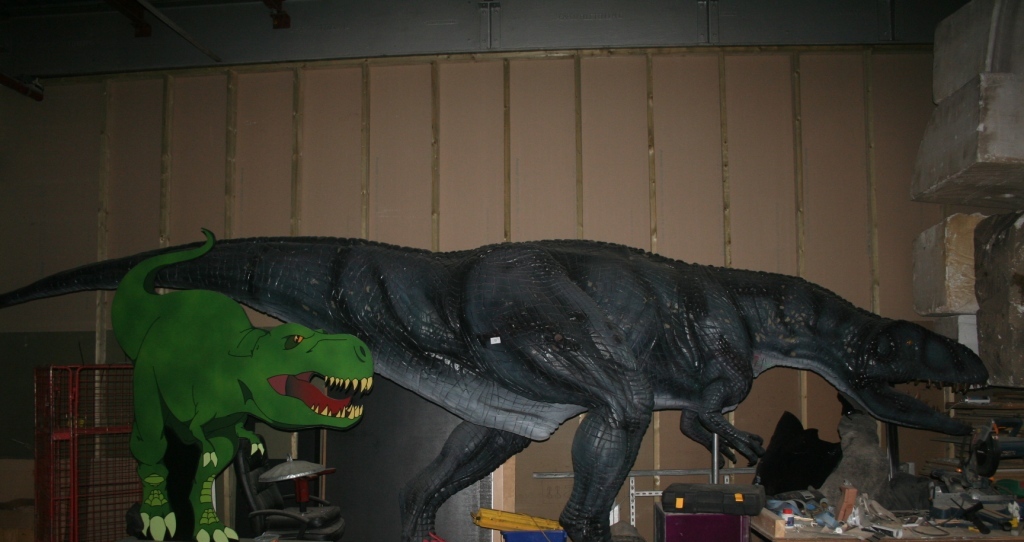 Anyone who's visited my site in the past will have noticed I use Google Adsense to try and scrape a bit of cash from the internet cash cow. The magic of Google means that the adverts target me directly and effectively. Yesterday I spent a good while Googling dinosaurs for an article about 8 excellent dinosaurs I was writing for Sick Chirpse.
This morning, I went onto LAZERHORSE.ORG and there was an advert for buying life size dinosaurs and models that had been used on BBC shows like Walking with Dinosaurs etc. Now, you're not allowed to click on the adverts yourself, the Google demons do not take kindly to that and you can find yourself having your account frozen, so I searched independently to find the site and it is AWESOME.
The site is run by a Bailiff Company who, from time to time seize goods, which makes you wonder why they were raiding the BBC studios for massive props? Surely they could have taken a few computers or held a senior official to ransom? I can't imagine there's a massive market for life size dinosaur models? But then what do I know about the market for dinosaur models, I guess. Maybe it's a niche worth exploring on ebay? I dunno?
Have a look at some of the bad boys that are available to purchase. Here's the link to the site if you are feeling like splashing the cash: BUY DINOSAURS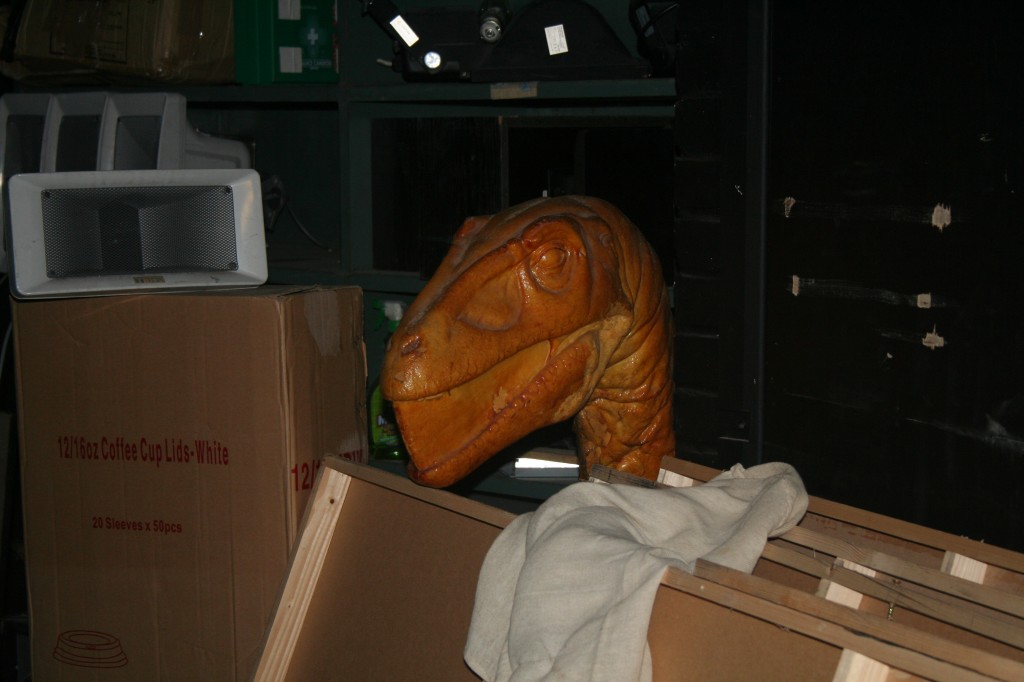 Here's Iguanadon I reckon.
This one is gigantoraptor I think. 70 million years ago this feathered nutter lived in Mongolia and at 15 feet tall he's the biggest feathered creature to have ever lived, even bigger than Big Bird off Sesame Street.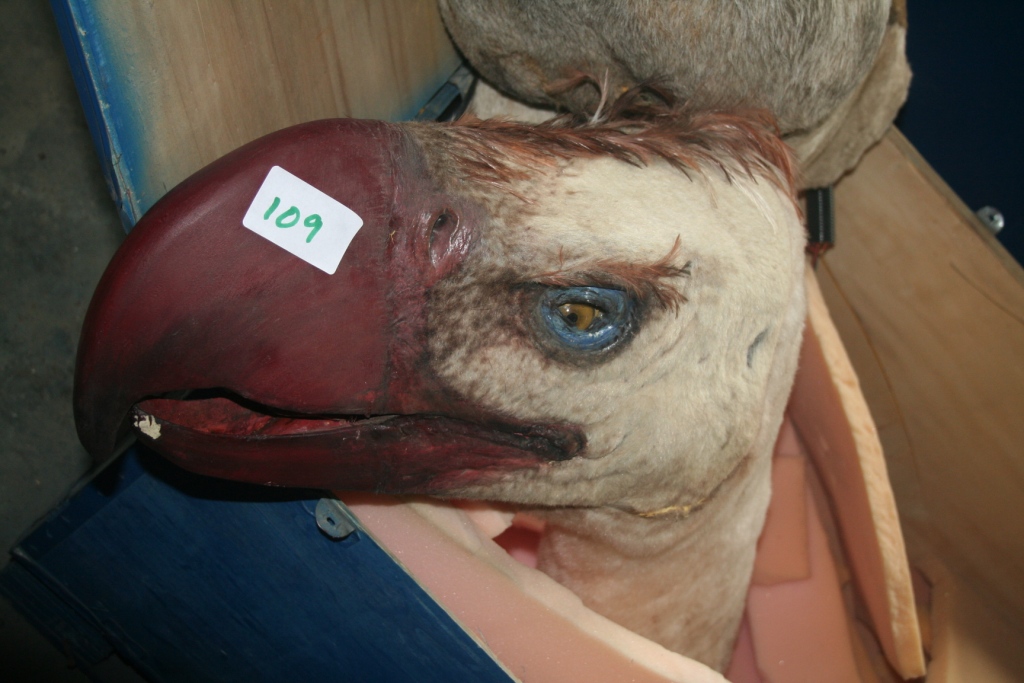 This one is suchomimus I think:
I think this is a prehistoric tapir, so not an actual dinosaur, but enchanting none the less.
And lastly, a lovely cuddly wooly rhino….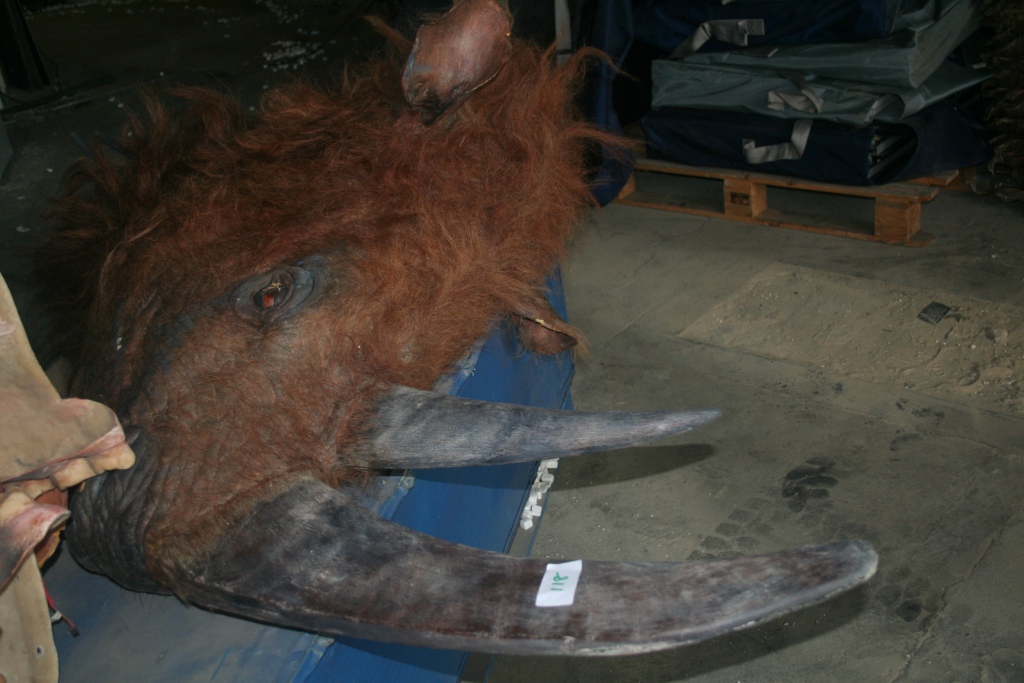 Get your American Express cards out dino-lovers.
MORE ACE PALEOART:
THE RIVER OF MONSTERS: KEM KEM BEDS
ARE FLYING DINOSAURS EXTANT IN PAPA NEW GUINEA?