Part of the itinerary is a visit Champ Island, part of the "moon archipelago" with its mysterious round boulders like this one.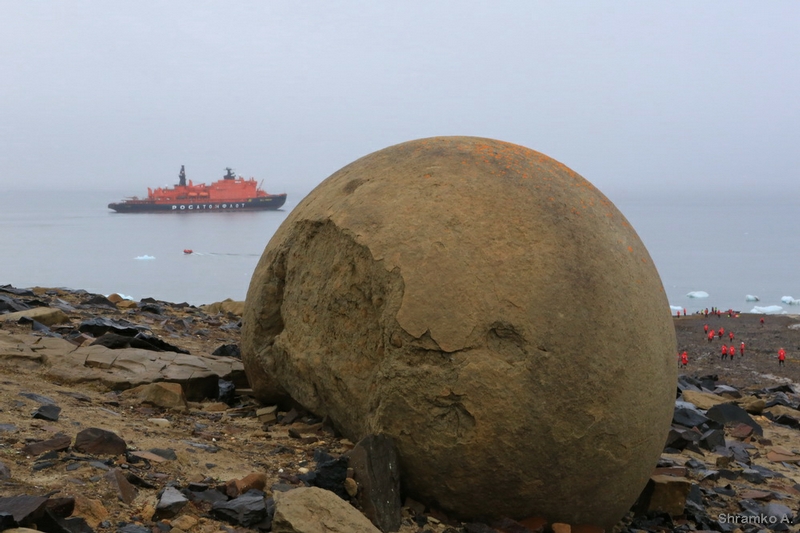 On your return trip to Murmansk, if you're getting a little bored of the epic scenery you do have other options on this mighty vessel. You can enjoy a game of volleyball, visit the gym, bomb in the pool and sauna or get yourself a massage.
I doubt I will ever make it to the North Pole at those prices, and if there was a bargain basement option I'm not sure I'd want to risk taking it. It's sort of reassuringly expensive.
Here's their 100th trip celebrations. Despite my jealousy, it is impressive that they've all managed to go through such harsh conditions in what I imagine to be a pretty luxurious setting. Humans are ace at building protective cocoons.