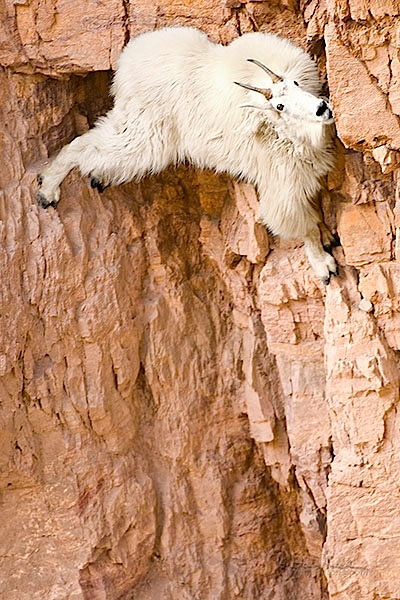 Goats. Are. Amazing. They're pretty stupid too, though, which sometimes comes across as bravery. They certainly don't suffer from vertigo either way.
There's over 300 breeds of goat, and they were one of the first animals to be domesticated by us shaven apes.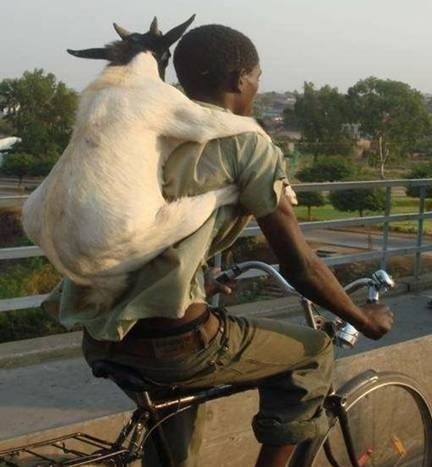 A goat in a boat in a moat…..
The oldest evidence of domesticated goats is found in modern day Iran and dates back an incredible 10,000 years.
A castrated goat is called a wether.
The wild bezoar of the Zagros mountains in the Middle East are the likely origin of almost all domestic goats found today.
Goats have horizontal pupils which provide them 320 degree vision.
These humble creatures are renowned for chowing down on pretty much anything, but, actually, they are relatively selective about what they consume. They will chew on things to see what they're like, but they rarely swallow tin cans and cardboard etc.
And there you have it people. A majestic montage of goats and glory for your grateful gandering.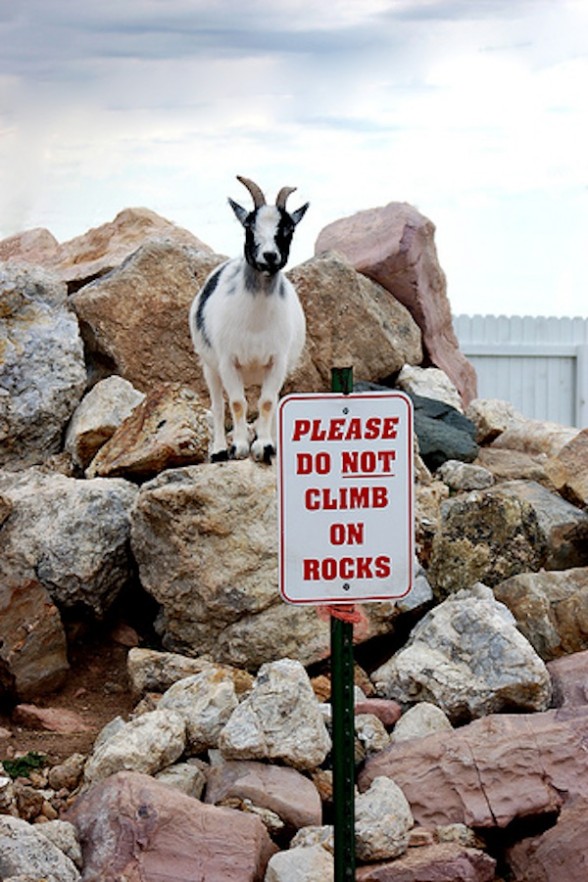 MORE:
GOATS PLAYING WITH A SHEET OF METAL
PLAYING WITH DECAPITATED GOATS
THE SUPER STRANGE DAMASCUS GOAT