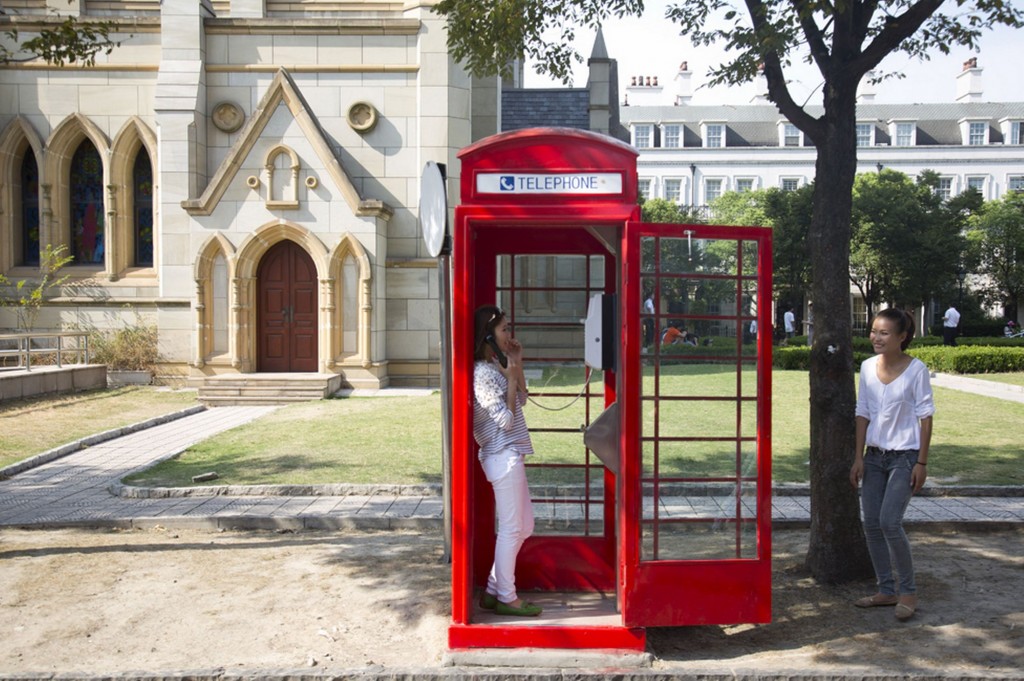 You may remember a post I recently published covering a Chinese town, built to look like Paris that had become a ghost town. Here's a similar story, but this time it's called 'Thames Town' and is based on UK architecture. They've done a pretty impressive job at first glance. It's not difficult to convince yourself that it's genuine, as long as you aren't an art historian or architect (I presume).
The biggest difference between Thames Town and England, other than the location, is that the place is the sole domain of tourists and people taking wedding snaps. Not a local in sight… there are no locals.
In other areas of China they have a fake London Bridge, Paris, Disney Land, a complete remake of the Alpine town Hallstatt and a copy of Stonehenge. Copying is not as taboo in China as it is in the West. We tend to think of it as cheating, they tend to think of it as mastering.
Thames Town was built 19 miles outside of Shanghai as part of the "One City, Nine Towns" project to extend Shanghai. It's not proving very popular. The few houses that are owned are often owned by investors, so they were never going to live there any way. The rest of the properties are out of most people's budget and/or the place is just too plain quiet to attract any real life humans.
MORE FROM CHINA:
WHY ARE FAKE GRAVEYARDS SPRINGING UP IN CHINA?
THE BIGGEST GHOST TOWN IN CHINA
ICE BATHING ON THE BORDERS OF CHINA AND RUSSIA