The ice cream man was desperate to join in. Good effort, but no cigar.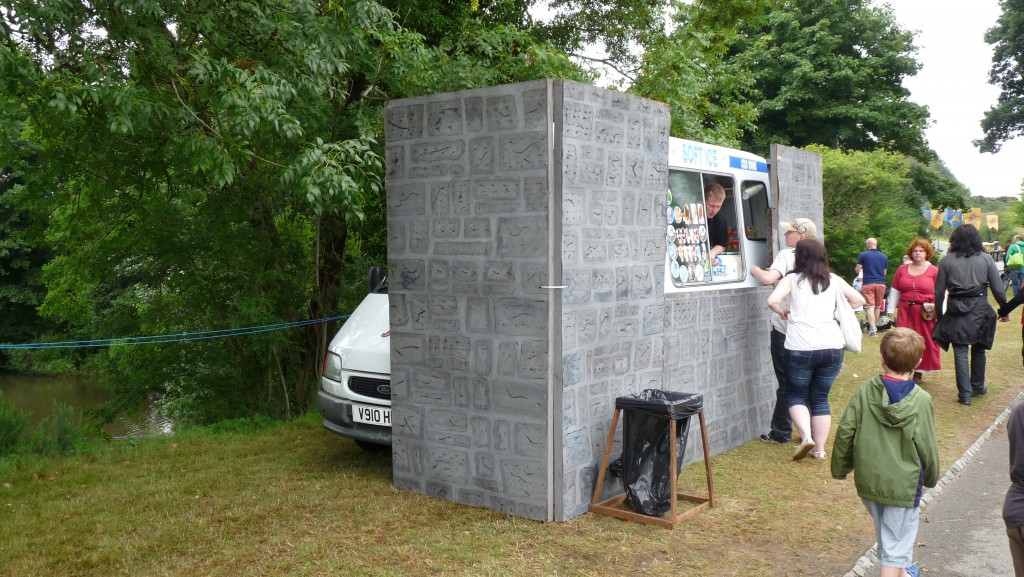 Hello Kitty Bag completely ruining the vibe here….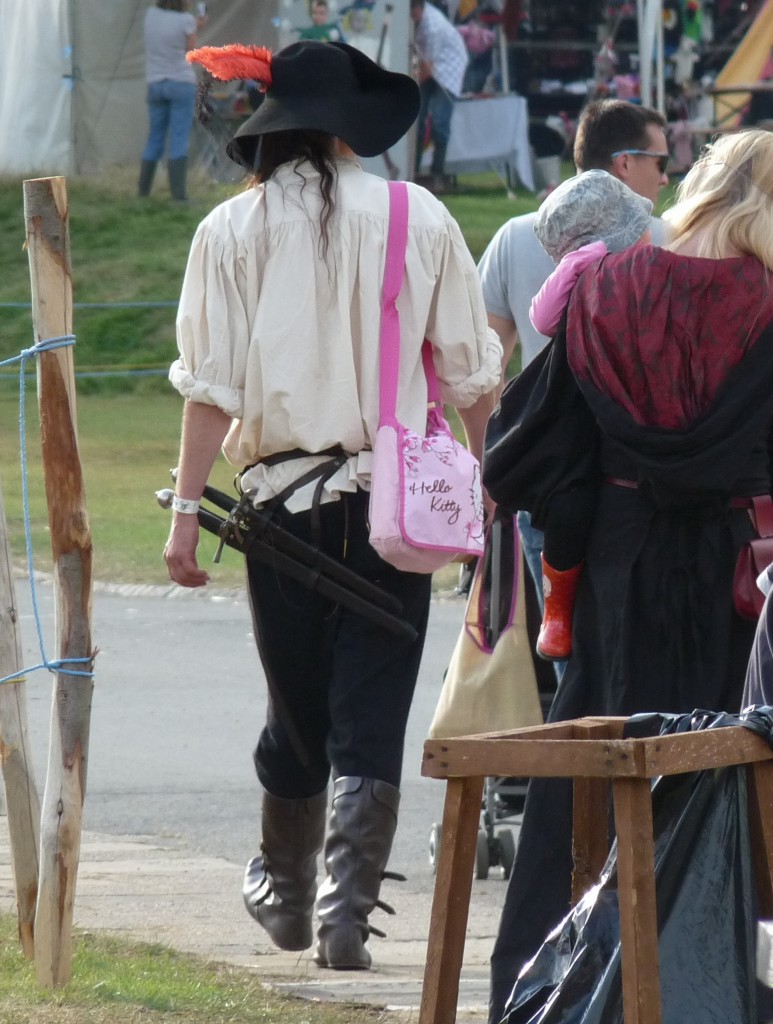 Jousting in full armour in the Sussex sunshine is a hot task. Bottled water and ice creams all round….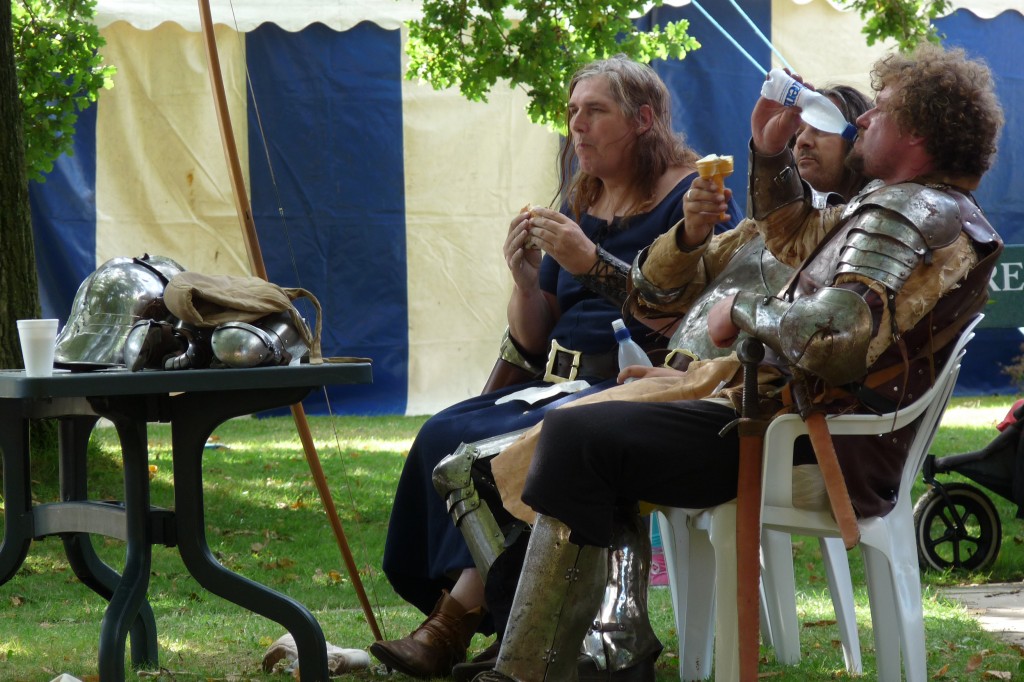 Ahh… a lovely little medieval family…. hang on a minute…. who parked that van there? MOVE IT NOW!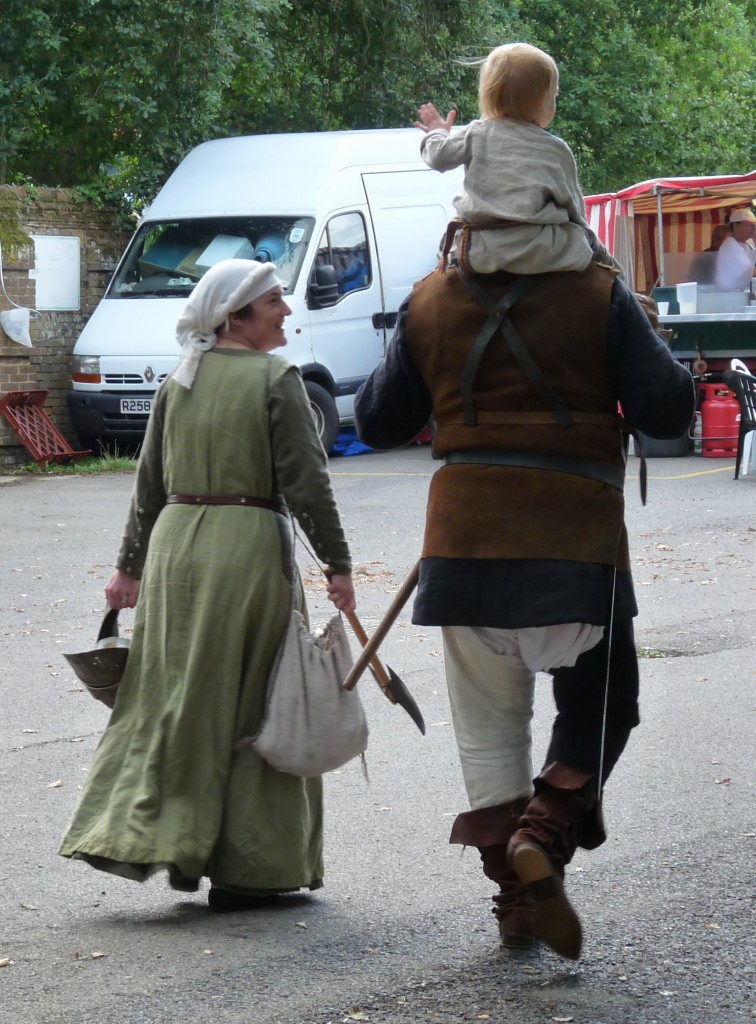 CLICK HERE FOR INCONGRUOUS PHOTOS FROM THE HERSTMONCEUX FESTIVAL 2014 
CLICK HERE FOR MORE INCONGRUOUS COSTUME SHENANIGANS AT ENGLISH HERITAGE LIVE 2013