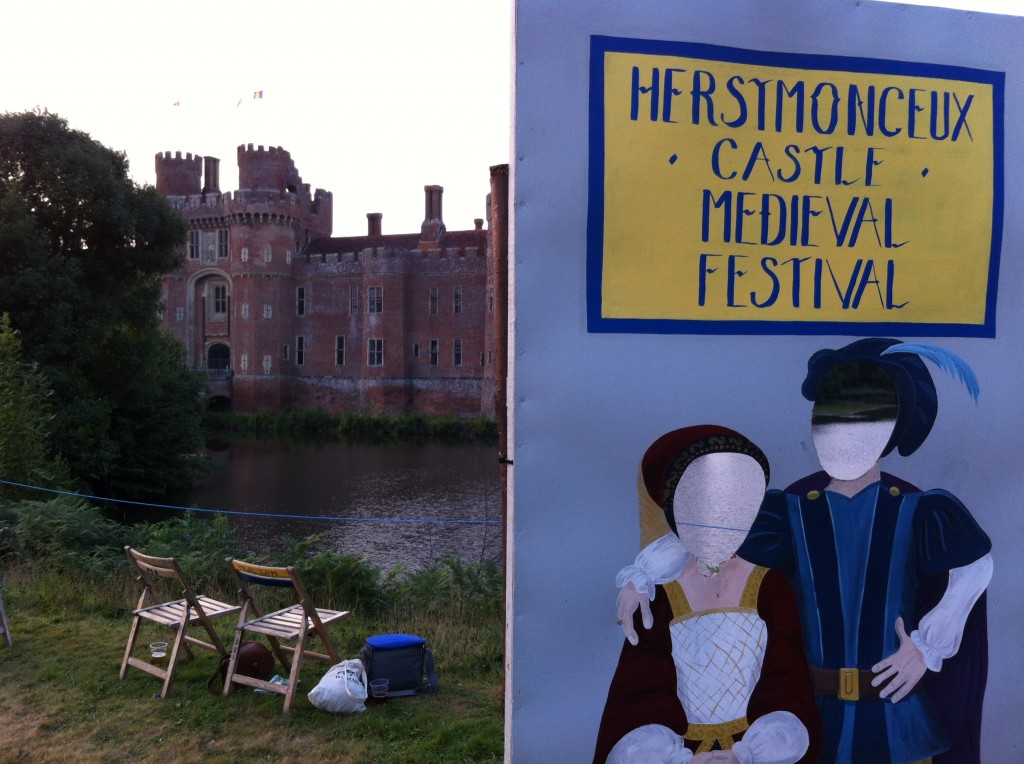 A few weeks back I was lucky enough to attend the Herstmonceux – Medieval Festival 2013. One of the benefits of being the Director of a famous website is that you get free passes to an array of strange events that you would never have dreamed of attending before. I, on the other hand, have to pay. Thankfully, the three day entry and camping pass to the Herstmonceux Medieval Festival is very reasonable indeed.
How could a medieval festival keep you entertained for three whole days? I hear you ask. Well, how about archery, a castle siege, a full battle reenactment, medieval shops and food, falconry, gun displays, all day jousting, a castle and moat, medieval music and two well stocked ale tents. And if that isn't enough for you, you can fill your time taking photos.
On the Saturday we were cursed by torrential rain, although this was definitely a massively negative thing, it did mean that only the most dedicated medieval followers were present. It became easier to lose yourself in the drama and outfits around you and transport your mind's eye back to the 1400's. But even when you were as deep into your fantasy lands as you could possibly sink, there were moments of such blissful incongruity that you were instantly snapped back to 2013.
Here's a selection of those moments:
In the grounds of Herstmonceux castle they have displays by different artists. During the festival they had a display of sculptures by Zimbabwean artist Hilary Manuhwa. Not wanting to stand out he got himself dressed up all medieval and cracked on with some work in his plastic garden chair. If you were wondering whether there were black people in medieval England in the 1400's here's an article saying there probably were. Just so you know.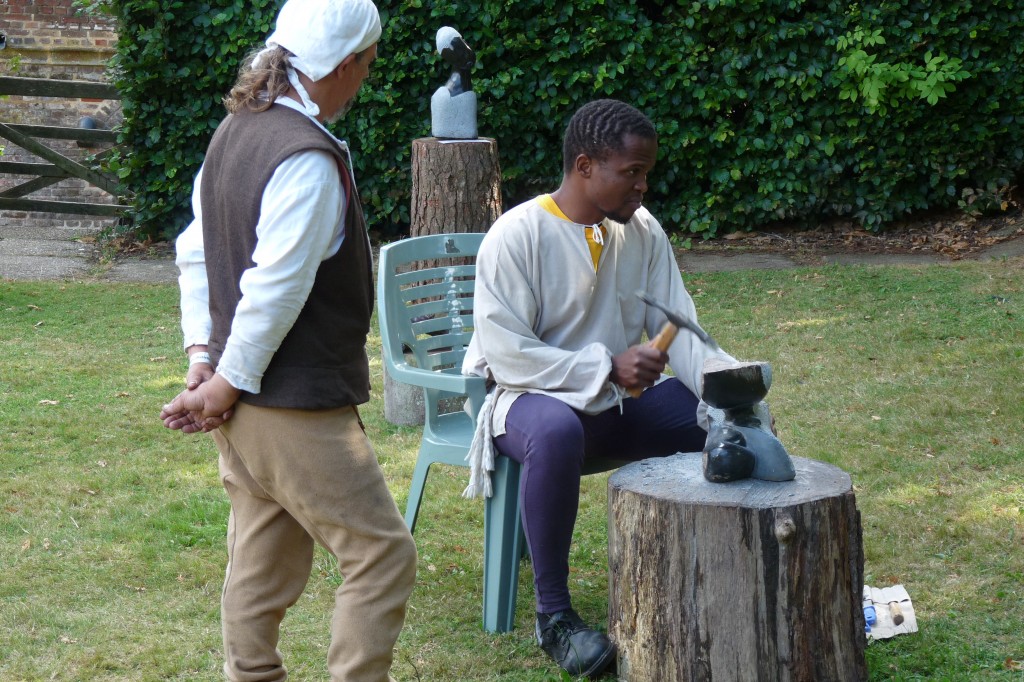 Here's some jousters relaxing with some lager in plastic pint pots…..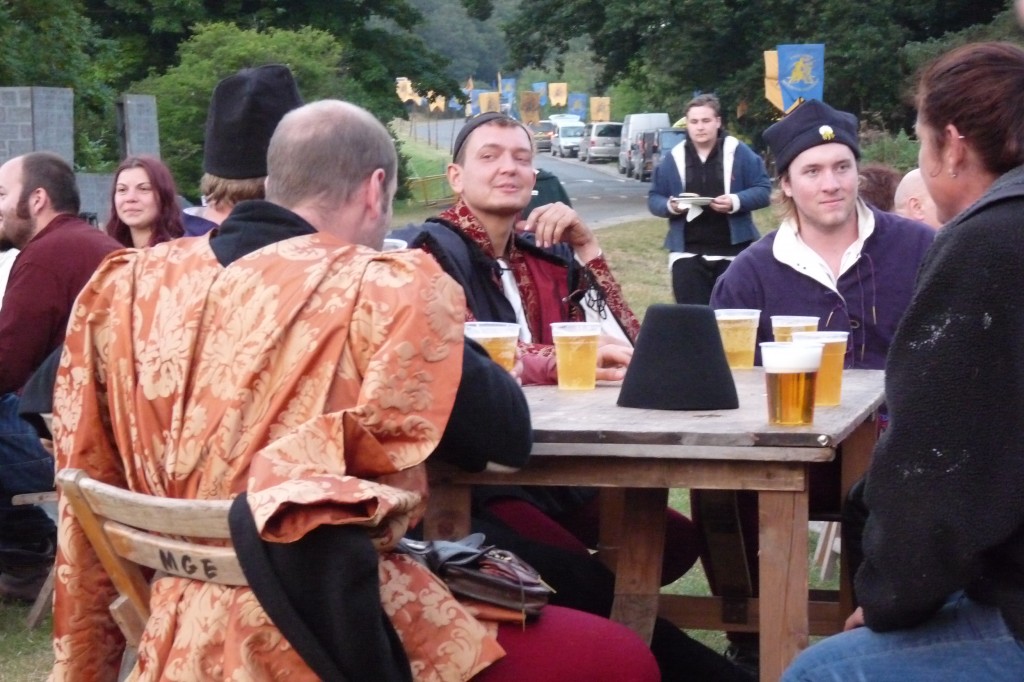 There's nothing less medieval than a mobility scooter….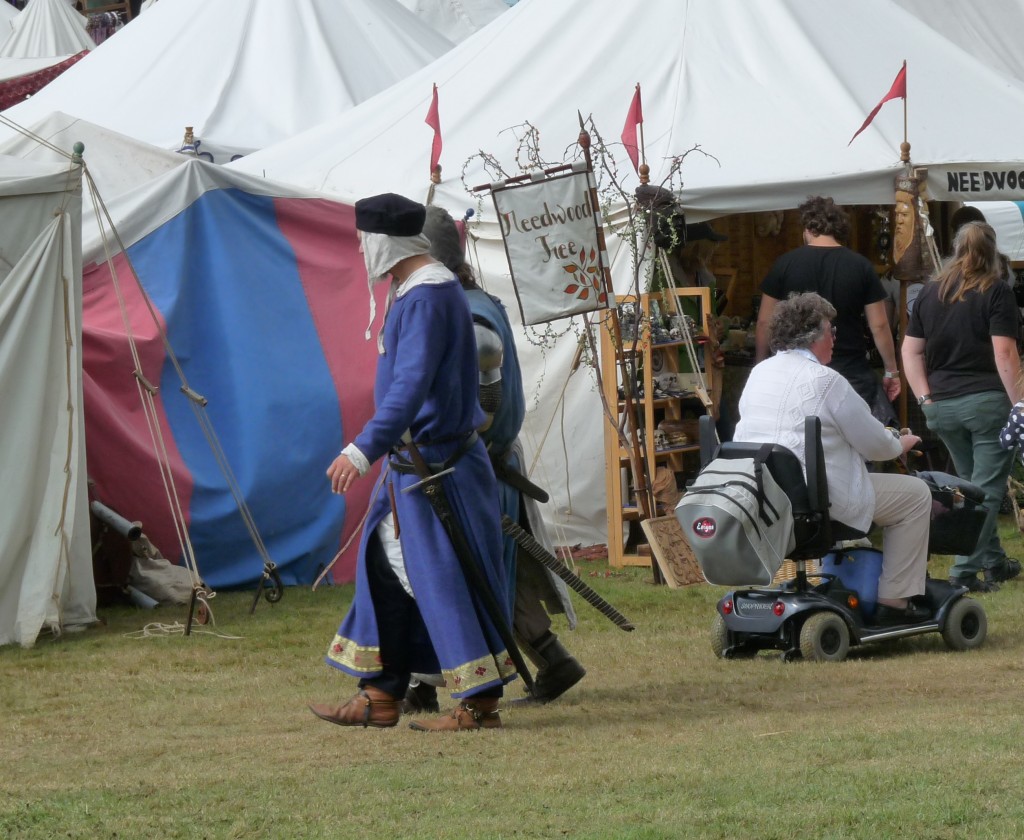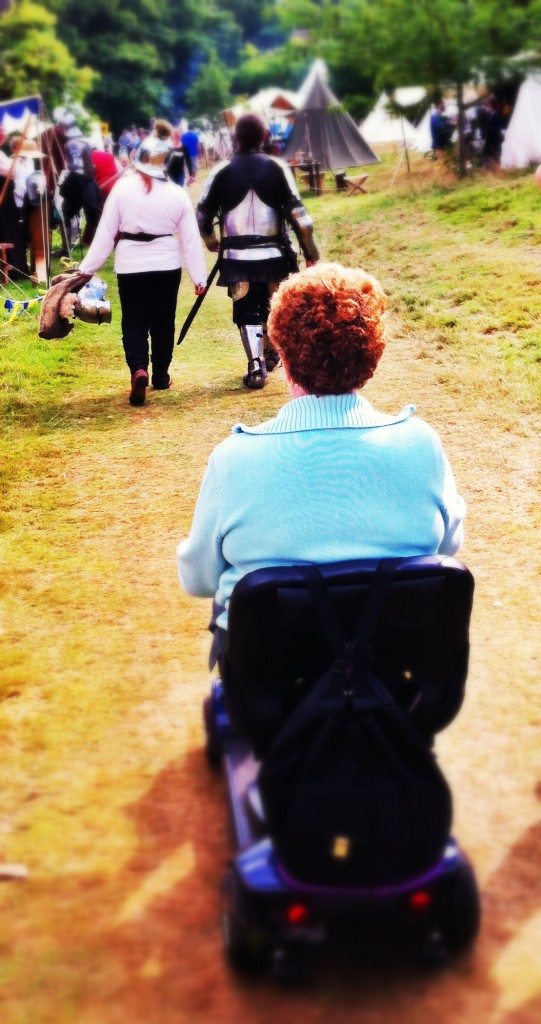 CLICK HERE FOR INCONGRUOUS PHOTOS FROM THE HERSTMONCEUX FESTIVAL 2014 
CONTINUED ON NEXT PAGE…