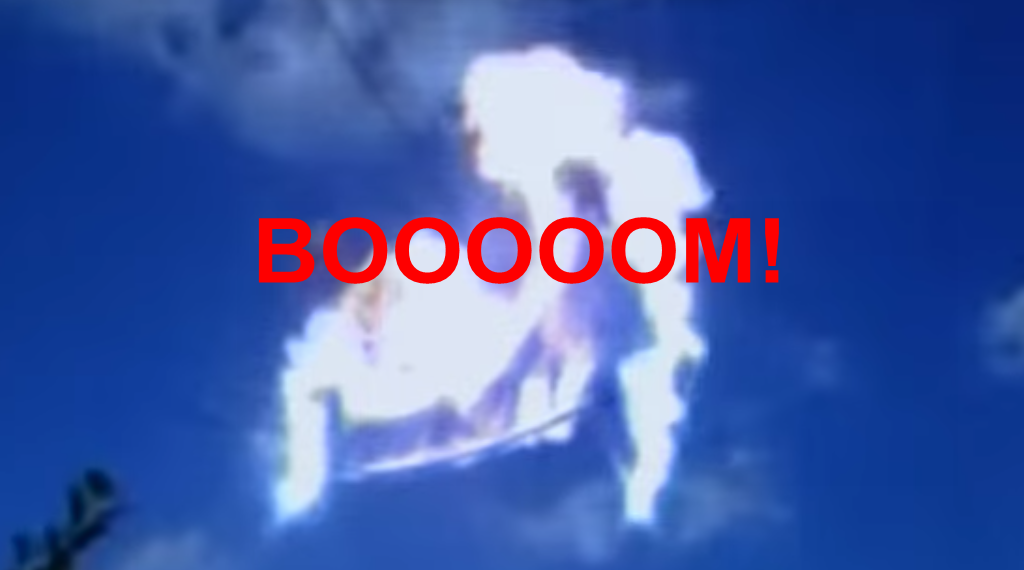 Here's another video that's as great as it is simple: a tree branch is resting across two power lines, then it kind of explodes.
Nothing more to it.
On a Friday afternoon I haven't got the energy, wherewithal or substance to do anything more elaborate than mindlessly flick through Youtube videos until I find something I like. And if you're in a similar mood, have a go on this.
The video was actually uploaded back in Feb 2010, and as I like to keep myself hyper-up to date I thought it was probably about time to share it. The arc of electricity that comes off the stick as it blows up looks pretty ace, and the nice American chap that's narrating is kind enough to do a rewind, so that's good of him.
Here you go, 28 seconds of glory: