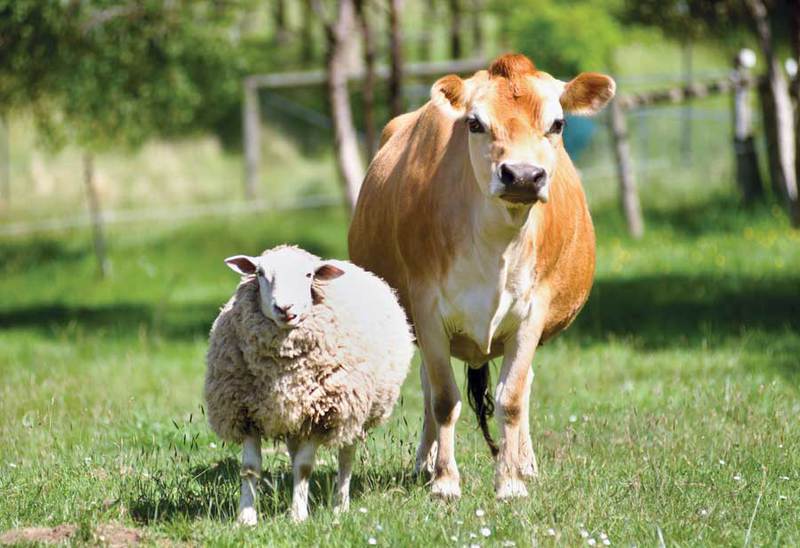 This video went online quite a while back but has recently started gaining popularity thanks to the random, chaos led nature of the world wide wab. It's a pretty confusing video. It's a sheep and a cow. The sheep keeps on walking backwards away from the cow, as if he is going to smash his head into his. He charges with great gusto, then right before the crushing impact he slows right down and gently taps his sheepy brow onto the bovine's bonce.
I really can't see what's going on? I would understand if the sheep was getting violent in an effort to shoo the cow away, but he doesn't seem angry at all. Kind of playful if anything, but he's not a lamb and grown up sheep don't seem to play that often?
Maybe they're friends and the sheep is saying, "come on lets play!" and the cow is all like "no, my teats hurt" or whatever?
The cow, true to his kind, doesn't seem phased at all at any stage.
What do you think they're doing? I'm stumped.
CLICK HERE FOR MORE VIRAL VIDEOS
CLICK HERE FOR MORE ANIMAL FIGHTS