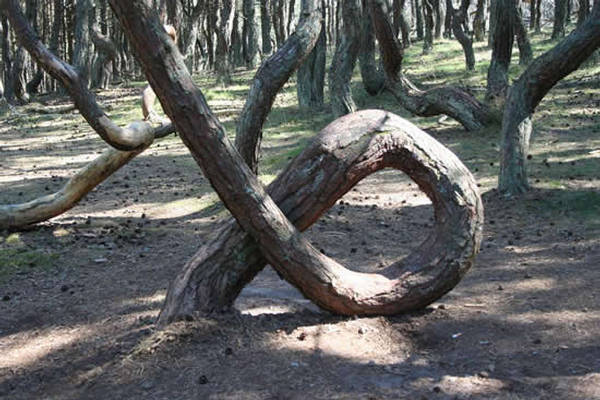 This incredibly strange pine forest is on the Curonian Spit, Kaliningrad, Russia. It's known as the dancing forest to some, or the drunken forest to locals and it's formation is a bit of a mystery. Virtually all of the trees are twisted and deformed to a greater or lesser degree and no one really knows why?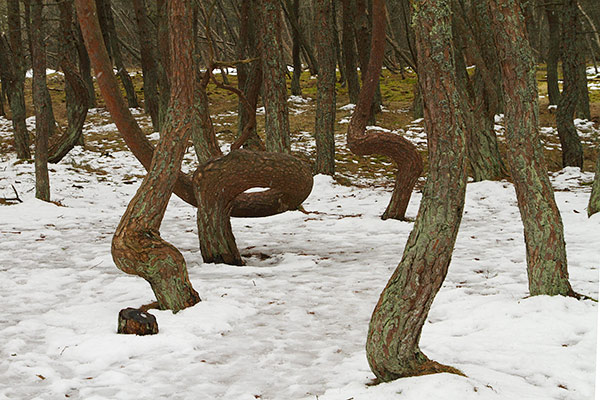 Some say that the area is a boundary between positive and negative energies. I'm not convinced. Others say it's due to incredibly high winds manipulating the trees over decades. Another theory is that the earth in the forest is sandy and therefore unstable, causing slow slips and slides.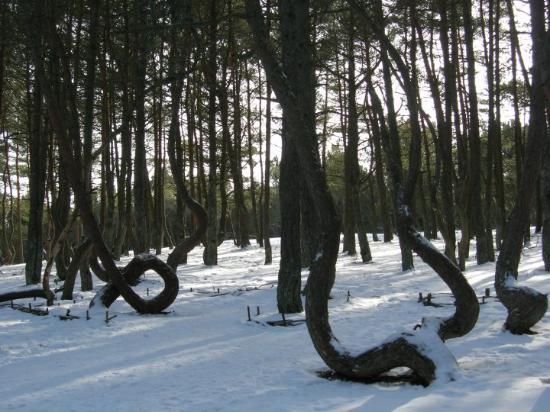 None of those theories really seem to cut it for me? And there's nowhere else on earth with similar trees, but there are plenty of trees in windy and sandy conditions?