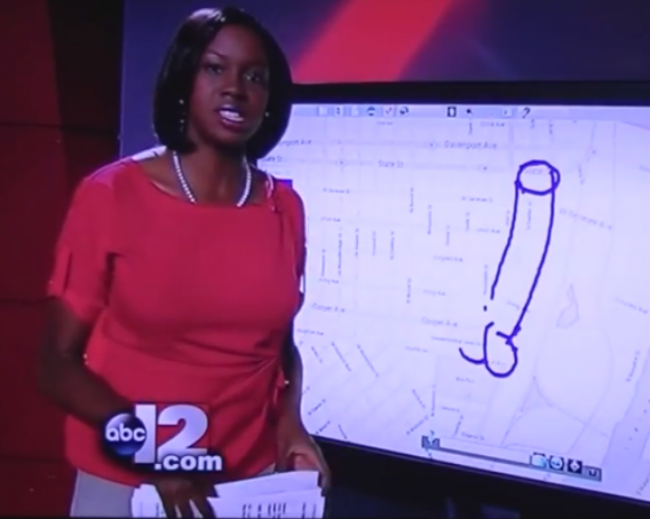 Tuesday probably started out much like any normal day for ABC presenter Siobhan Riley. However, her day ended rather strangely. It ended with her drawing incidental rude things on a map of down town Saginaw, in front of an audience of thousands.
I expect she was more than a little embarrassed when she re-watched the tape, but at the same time she's now a household name so it's kind of a result. As long as she doesn't ever want a career in news reporting.
Neither Riley nor the studio have so far commented further. Shame on you Siobhan. Shame on you….
MORE NEWS BLUNDERS
BLOKE SWEARS LIVE ON FIRST EVER SHOW
RACIST FOX NEWS IDIOT MAKES TODDLER CRY