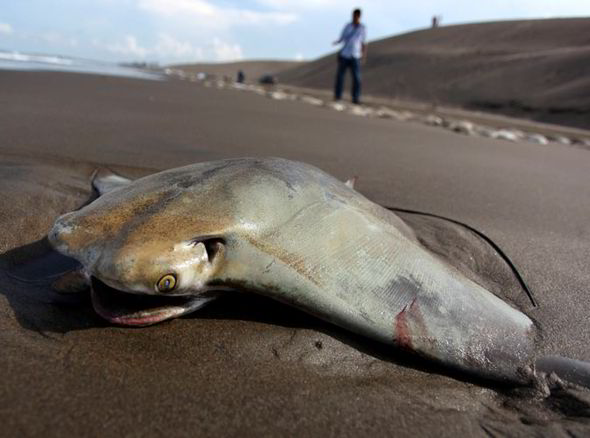 This week the people of Veracruz, Mexico, found hundreds of stingray carcasses washed up on their shores. And it's not even Christmas. The beautiful Chachalacas beach in the town of Ursulo Galvan was the site of this strange apocalyptic mystery gathering on Tuesday. Although dead, the stingray can still sting, so there's a bit of a health and safety issue, not that Mexico is too bothered about that.
As for the cause, it's not known for sure, but some are blaming local fishermen. The stingray's wings are eaten as a delicacy in Mexico and some say the fishermen simply dumped the fish when they couldn't get a good price for their cargo.
Eye witnesses testify to having seen the errant fishermen dumping them from their nets. So it's not that mysterious at all really, it just looks a bit weird initially. No aliens this time I'm afraid folks….