He promotes Russian wildlife campaigns and is a big fan of the outdoors, and also of taking his shirt off whenever he gets a minute.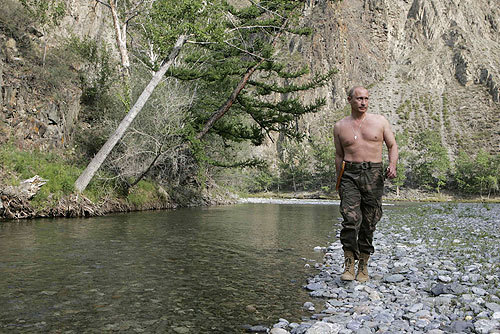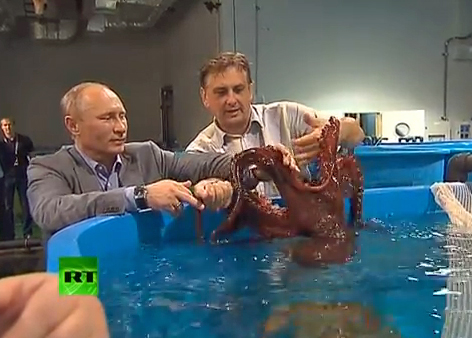 Here's Vlad shooting darts into Tigers: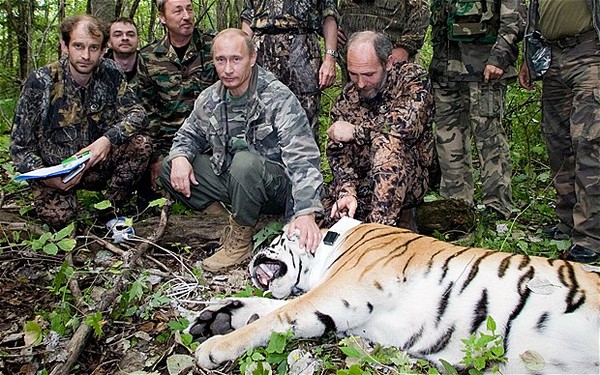 He's involved in saving rare creatures including the amur tiger, the white whale, polar bear and snow leopard.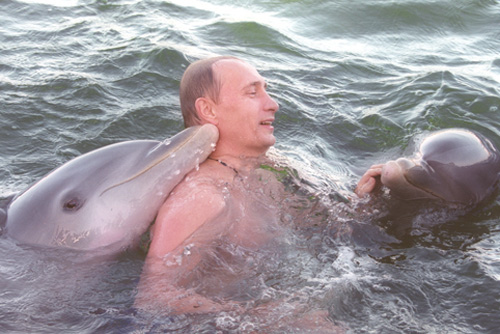 Putin has a street in Bethlehem named after him as well as a brand of vodka (putinka), a type of tinned food (PuTin) and various other random items.
Here's Vladimir diving to the bottom of the Baltic to examine a 19th century frigate: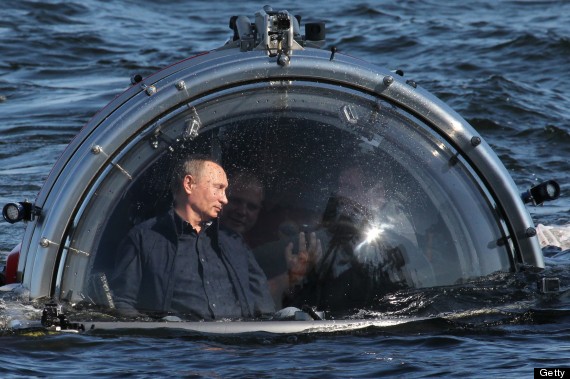 And if that's not enough, here he is singing and playing the piano excellently. Gérard Depardieu loves it:
MORE FROM RUSSIA:
AWESOME PHOTOS FROM RUSSIA WITH LOVE: PARLIAMENT EDITION
AWESOME PHOTOS FROM RUSSIA WITH LOVE: SOCIAL MEDIA EDITION
AWESOME PHOTOS FROM RUSSIA WITH LOVE: PLAYGROUND EDITION