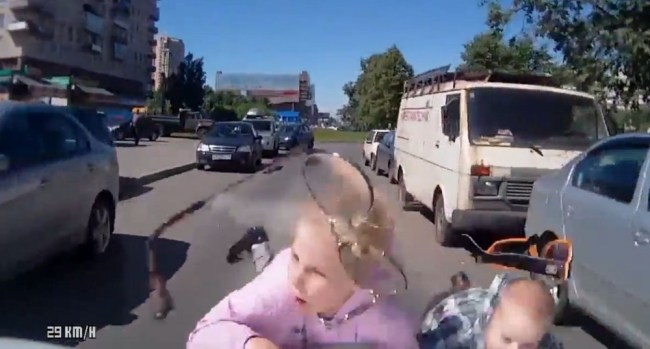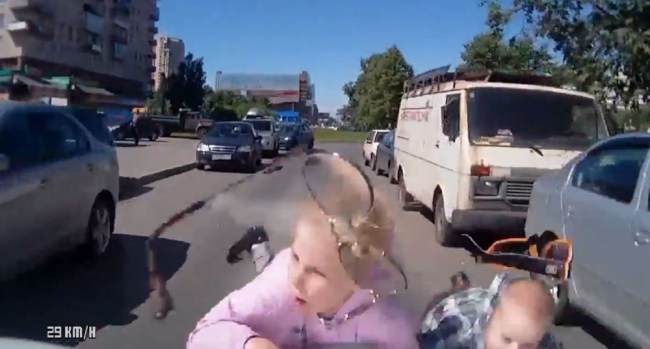 Two kids escaped injury this week, and they're pretty darned lucky. Some Russian fellow was going 18 mph, the wrong way down a one way street. His dashboard camera, installed for insurance reasons, catches the moment.
Thankfully the little kids went on top of the bonnet rather than under the wheels. The first time you watch it it's quite shocking, then you realise the kiddies don't hurt themselves, so the second viewing is actually a bit funny because of the way their glasses bounce off their heads. Well, I find it amusing.
Am I a sicko for finding that amusing? Maybe…. but like I say, no one was hurt so….. phew! The moral of the story is: always look both ways because not everyone follows the rules.