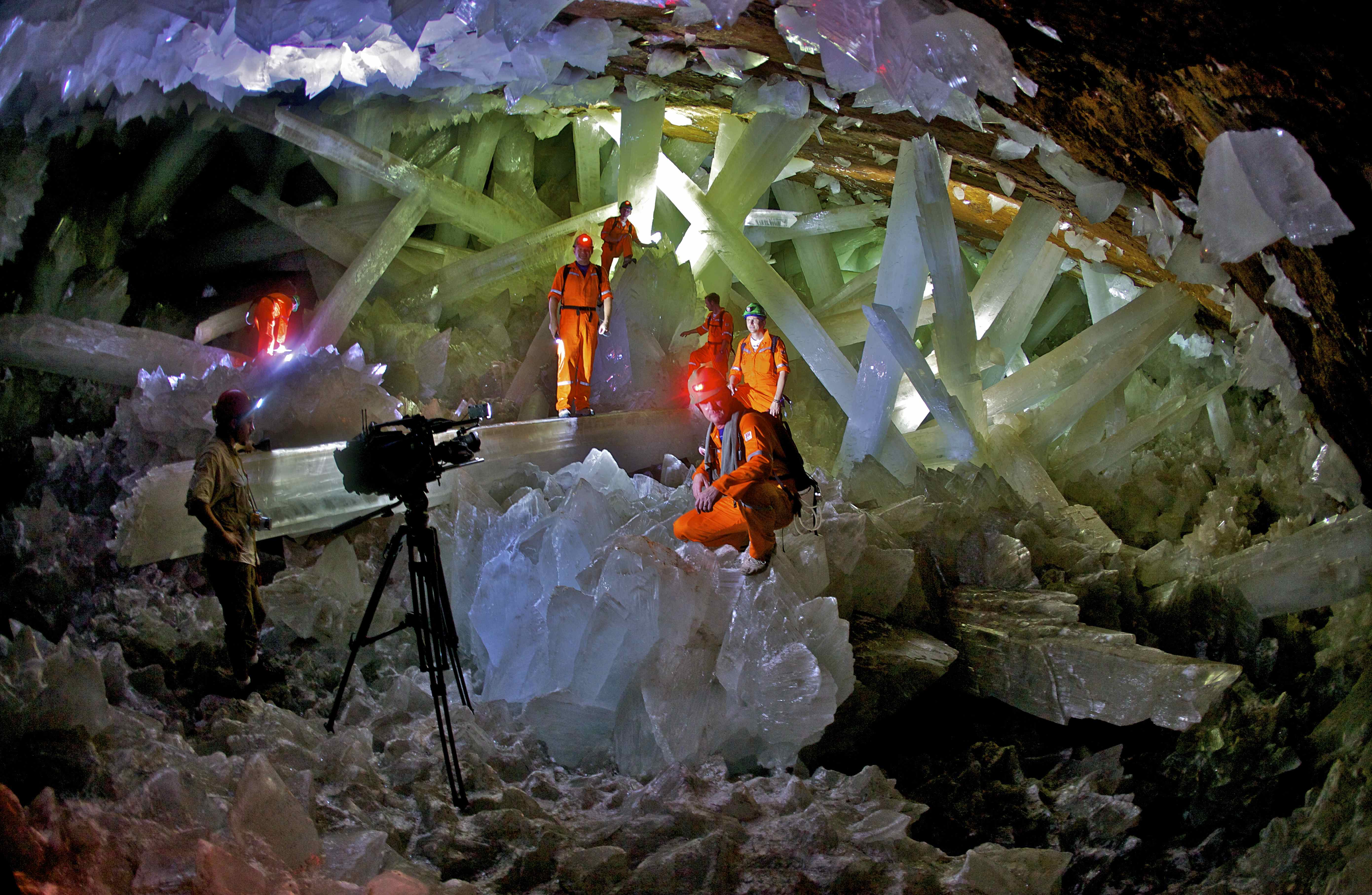 The Cave of the Crystals – Cueva de los Cristales – in Naica, Mexico, houses the largest naturally formed crystals that have so far been found on god's weird earth. These mighty blocks are giant selenite crystals (that's gypsum, CaSO4·2 H2O for the chemistry lovers among you) and are  sitting in a sweaty den about 300 metres below Naica, Chihuahua.
The crystal cave was only found in the year 2000 by miners who were excavating the cavern above, named the cave of swords, due to it's metre long, sword like crystals. The biggest crystal so far found in the Naica mine is 12m (39ft) x 4m (13ft) and weighs 55 tonnes.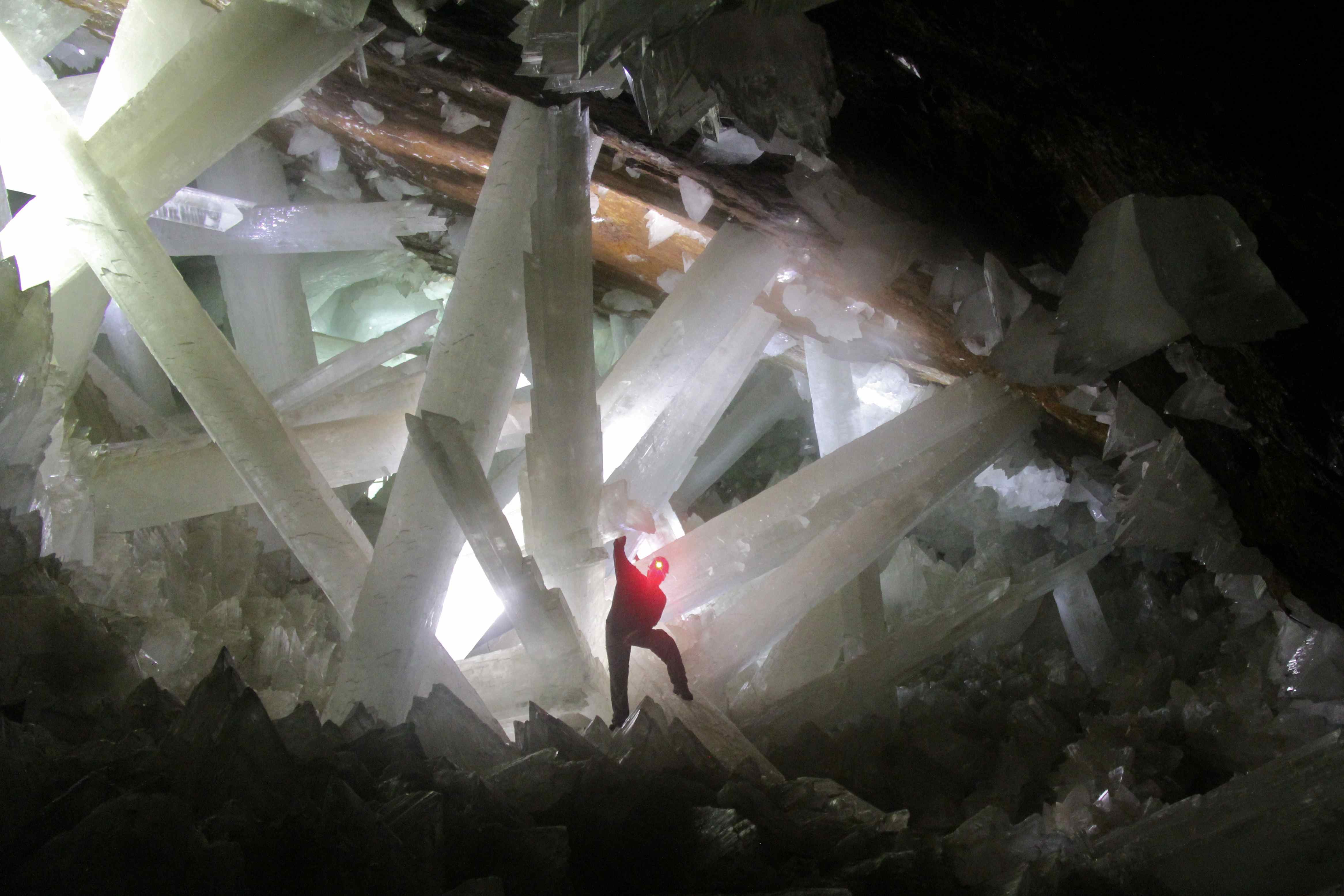 Exploration of the Cave of Crystals is a tricky task though, temperatures in the cavern reach up to 58 degrees Celsius and humidity is normally above 90%. Not ideal conditions to be hanging out with a hard hat on.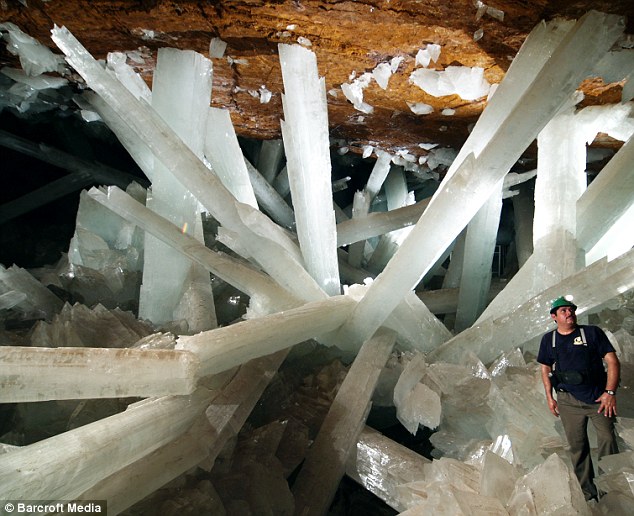 The largest expedition of the cave took place in 2006, the outdoor equipment company – Ferrino – designed the Tolomea suit and Sinusit respirator so that the men could work for longer down in these harsh, alien conditions. The workers in the mine were fitted with a mattress of refrigerating tubes placed all over the body and connected to a backpack weighing about 20 kg (44 lbs) containing a reservoir filled with cold water and ice. But this still only gave them half an hour in the cave.
More pics on the next page…