Darren Pearson, also known as Darius Twin is a 31 year old graphic designer from California who makes pictures of skeletons etc out of lasers. Well, not quite, he uses an LED light and a long exposure. But it looks like lasers to me. Some doubters cry hoax and claim the images are Photoshopped, but Darren swears they're the real deal, taking just a few minutes each to create.
Darius Twin uses a long exposure setting and a remote shutter release, then gets busy waving the light about. He must look like a right nutter when he's doing it, like he's asking someone for a banana in semaphore or something. I guess that's why he tends to take the pictures in dramatic places well away from the hustle and bustle of the normal folk.
Looking like a public plum is a small price to pay though… here's a collection of his stuff from the last 12 months or so. If you want to buy prints CLICK HERE.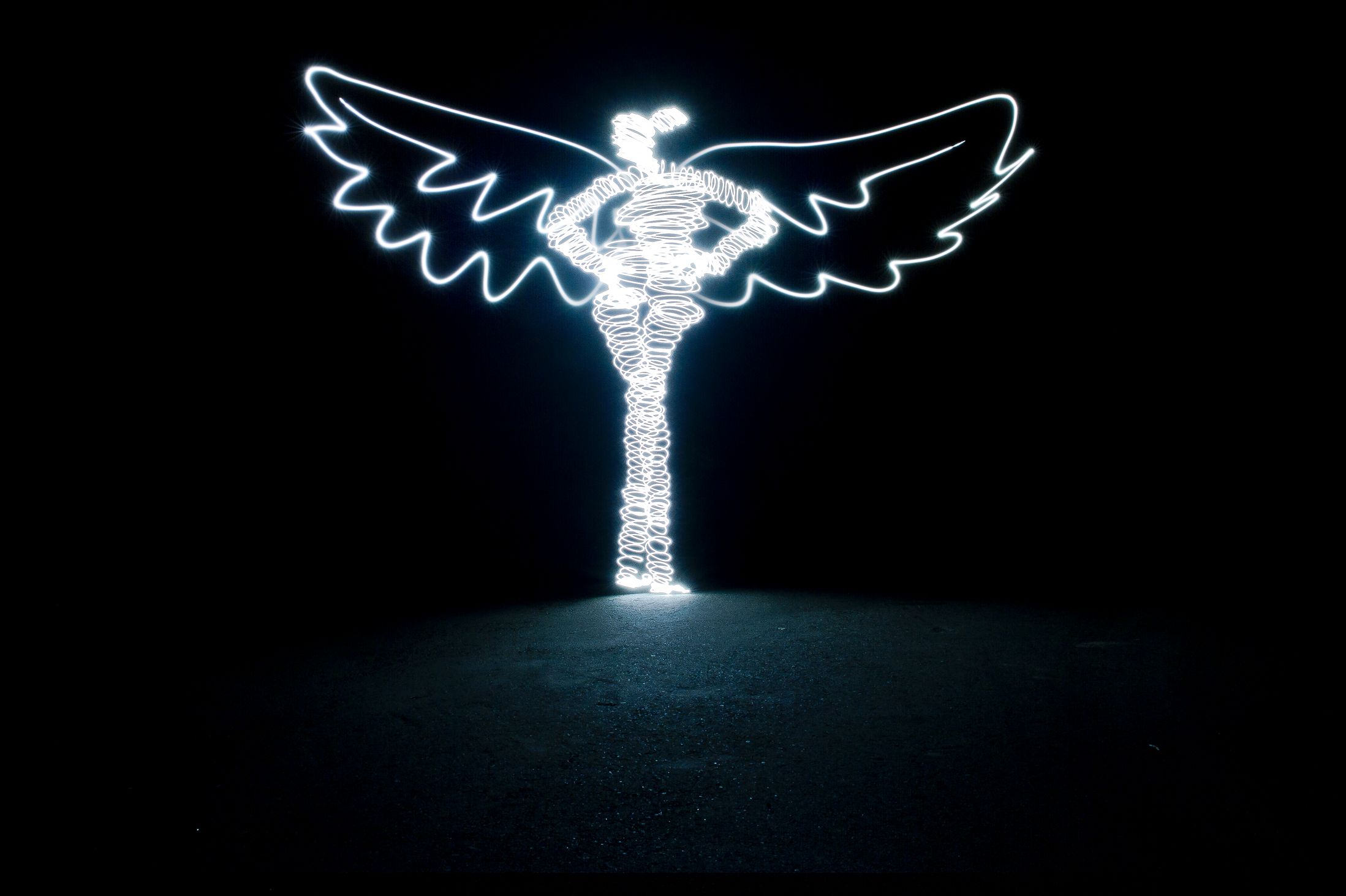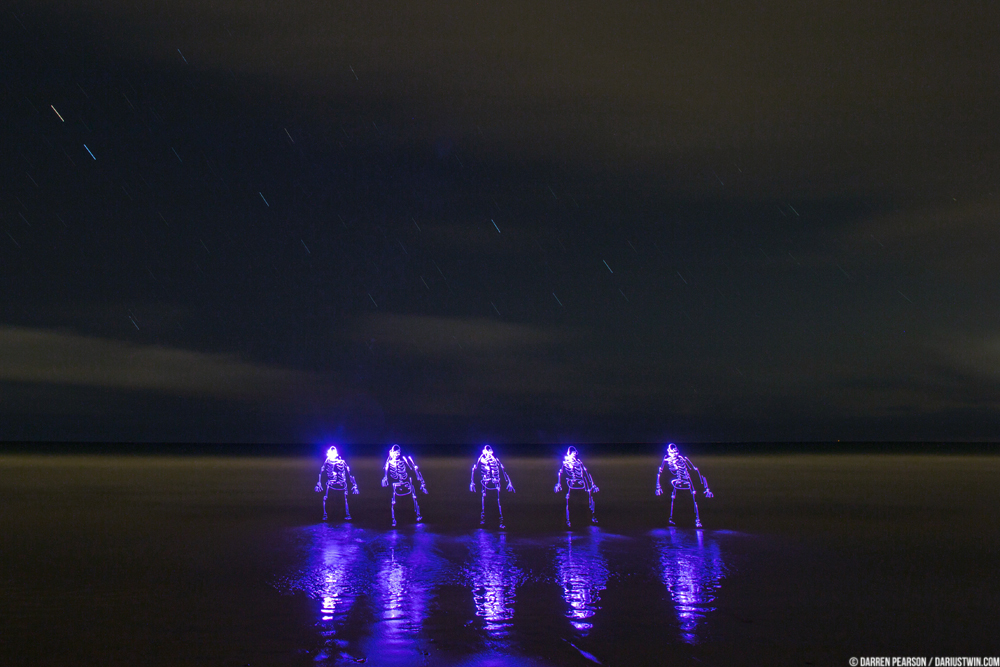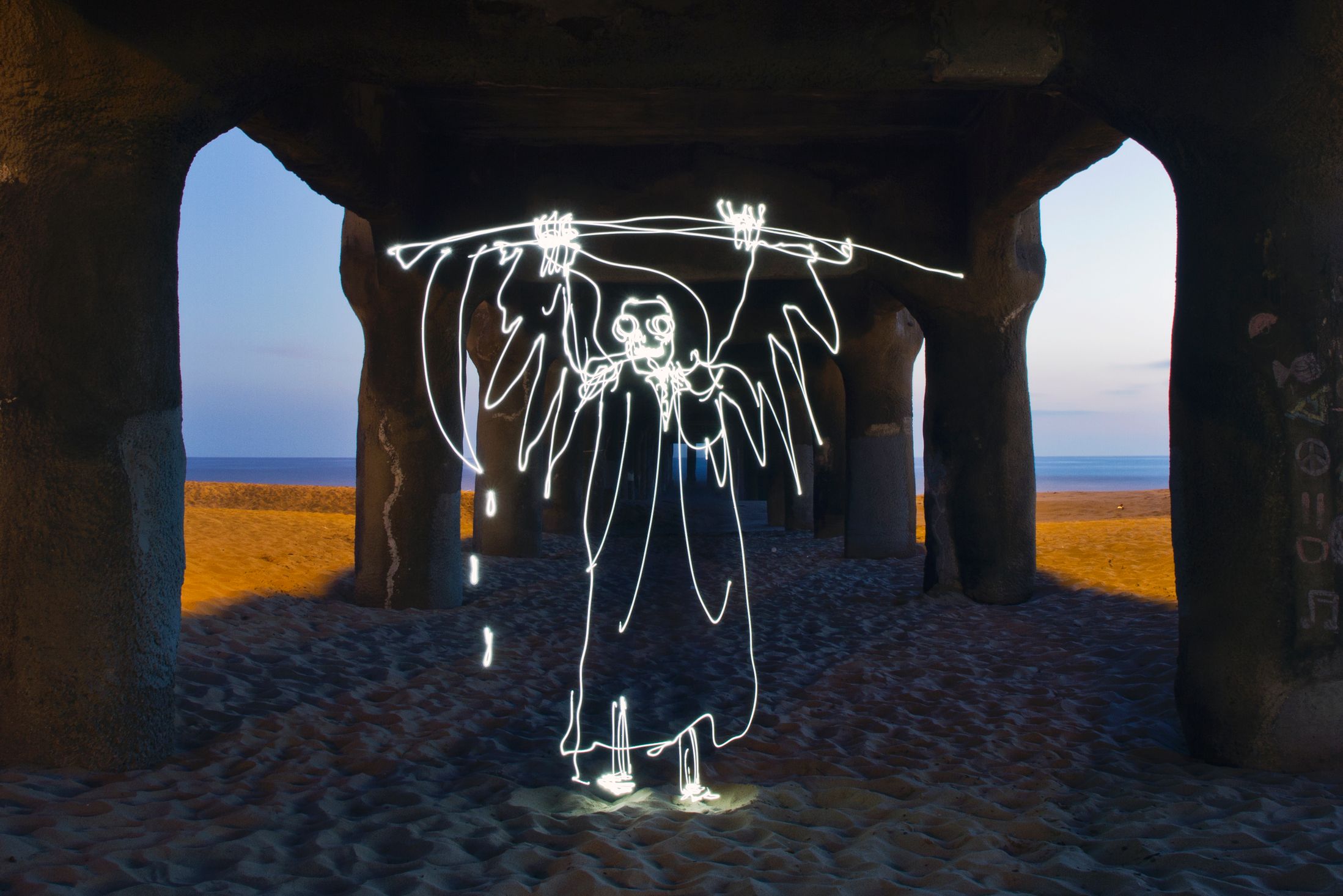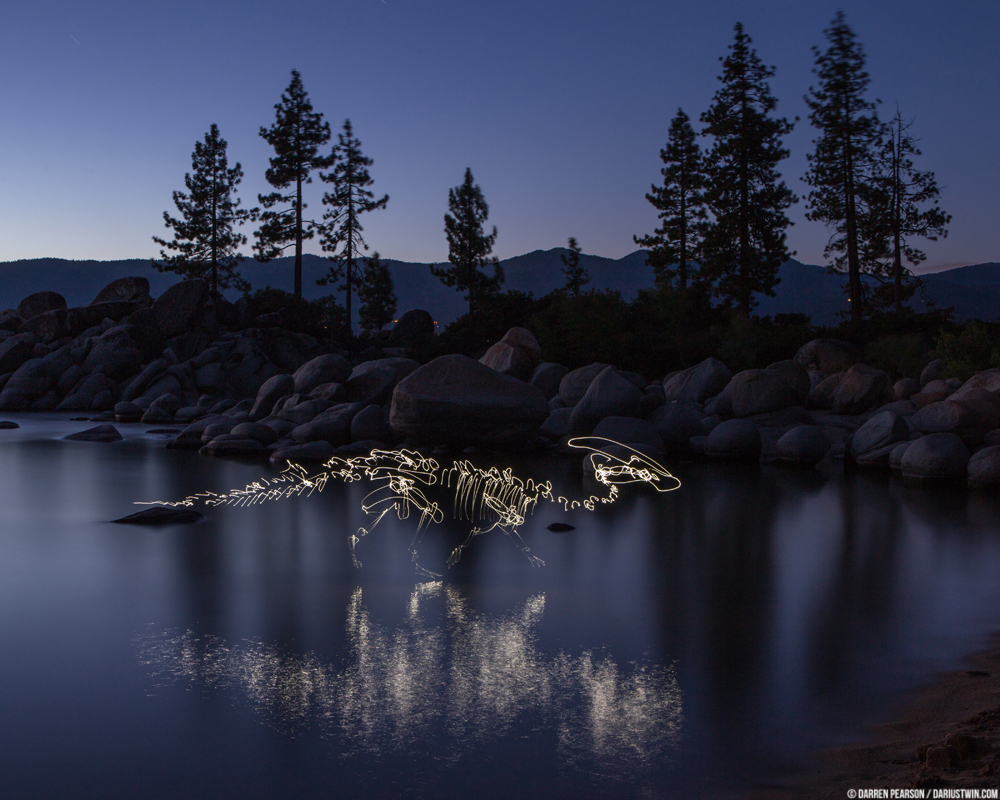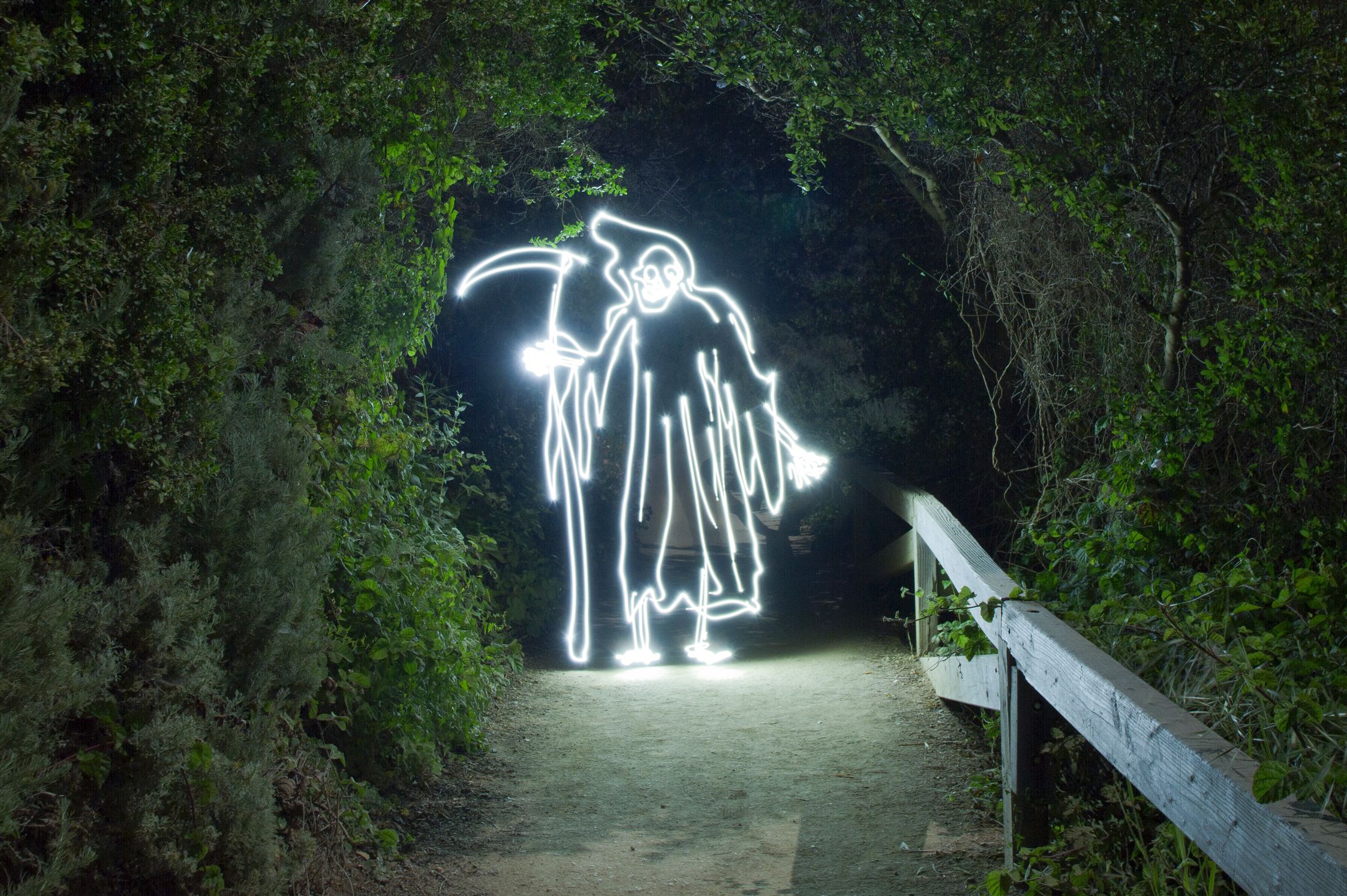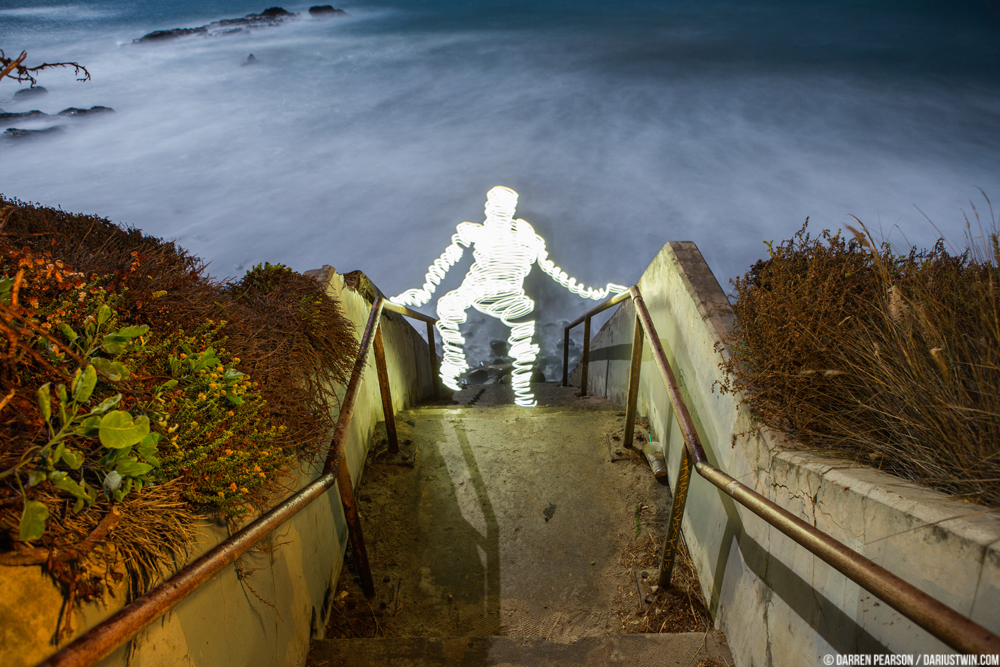 More on next page…