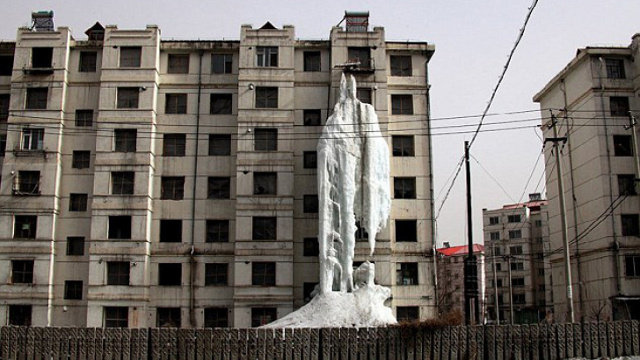 Mr Wen Shu, 58, lives in Jilin City, in northwestern China in an apartment block, nothing strange about that. He's been living there for 35 years, nothing strange about that. He was asked to move out by developers who wanted to build a shopping centre, nothing strange about that. The developers offered him an embarrassingly meager pay out, nothing strange about that. What was strange/ awesome, was the way in which he made his protest.
Everyone else had moved out, and he knew winter was coming and needed to make some kind of visual statement. So he left his hot tap running for the whole winter creating what I would describe as rebellion ice art. The hot tap running plan also guaranteed that his pipes wouldn't freeze now that no one else in the apartment block was using any heating. Win win Mr Shu.
China's national media and council officials are now pushing for the developers to give Mr Shu a better deal. He's hopeful and says he is lonely in the block of flats all alone. Well I certainly hope he gets some more cash.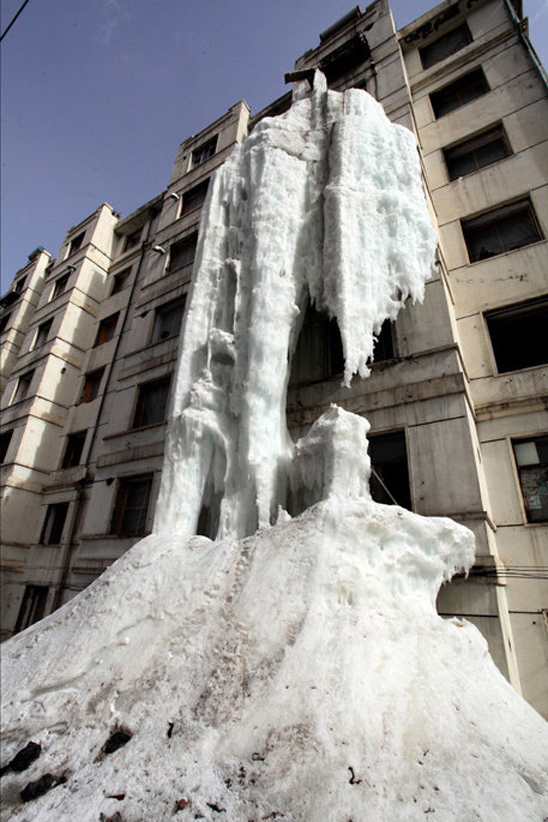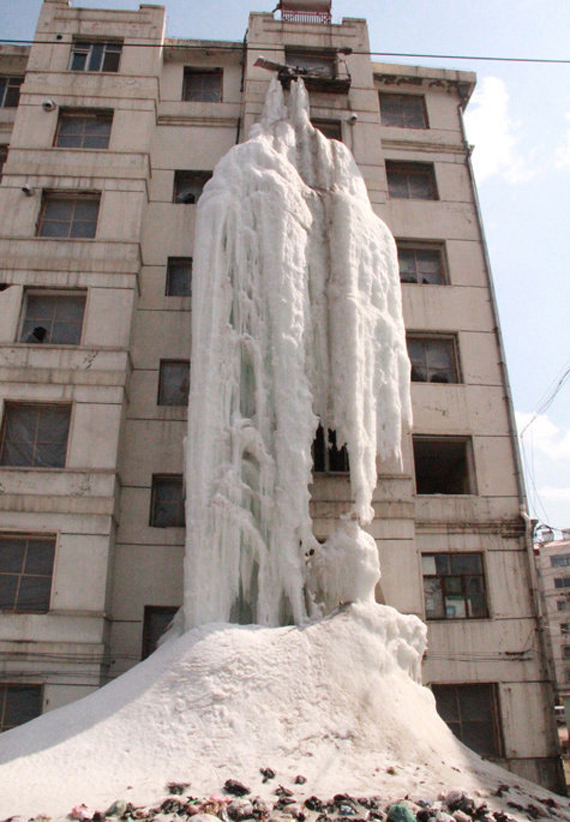 CHINESE SCHOOL KIDS CLIMB TO SCHOOL
CHINESE CAR PARK DEMOLISHED AROUND CAR