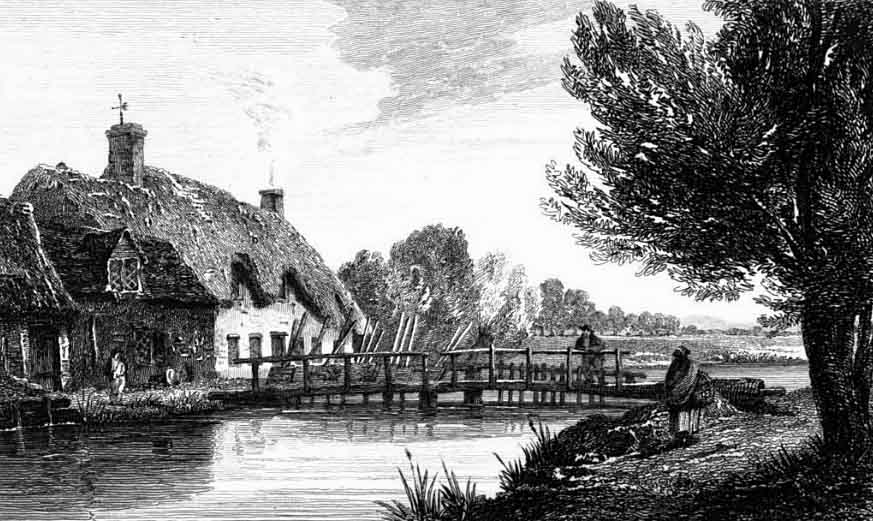 Welcome to the I's and J's from Francis Grose's Dictionary of the Vulgar Tongue. A dictionary written in 1811 to describe the way poor people spoke. It's as relevant today as it was back then. On second thoughts, it's not at all relevant now, and I suppose that's the point of reproducing it.
I'm now approaching the mid point of my meander through the mire of mirth. This is the first and only dictionary I have, and the first dictionary I plan to read cover to cover. I'm still thoroughly enjoying it. Pick a phrase and use it today. If you've missed any previous ones, here they are…
DICTIONARY OF THE VULGAR TONGUE #1
DICTIONARY OF THE VULGAR TONGUE #2
DICTIONARY OF THE VULGAR TONGUE #3
DICTIONARY OF THE VULGAR TONGUE #4
DICTIONARY OF THE VULGAR TONGUE #5
DICTIONARY OF THE VULGAR TONGUE #6
DICTIONARY OF THE VULGAR TONGUE #7
DICTIONARY OF THE VULGAR TONGUE #8
Today's excerpts start with a tall tale of gigantic proportions…….
"JACK OF LEGS: A tall long-legged man; also a giant, said to be buried in Weston church, near Baldock, in Hertfordshire, where there are two stones fourteen feet distant, said to be the head and feet stones of his grave. This giant, says Salmon, as fame goes, lived in a wood here, and was a great robber, but a generous one; for he plundered the rich to feed the poor: he frequently took bread for this purpose from the Baldock bakers, who catching him at an advantage, put out his eyes, and afterwards hanged him upon a knoll in Baldock field. At his death he made one request, which was, that he might have his bow and arrow put into his hand, and on shooting it off, where the arrow fell, they would bury him; which being granted, the arrow fell in Weston churchyard. Above seventy years ago, a very large thigh bone was taken out of the church chest, where it had lain many years for a show, and was sold by the clerk to Sir John Tradescant, who, it is said, put it among the rarities of Oxford." – Apparently in the entrance of Holy Trinity Church in Weston, there's two stones that are supposed to mark the head and foot of Jack's grave. Legend states they stand 14 feet apart, though actually it's more like 8 feet, which if accurate, still would have made Jack one of the tallest people in history.
"JACK WEIGHT: A fat man."
"JACK WHORE: A large masculine overgrown wench."
"JACKANAPES: An ape; a pert, ugly, little fellow."
"JAW: Speech, discourse. Give us none of your jaw; let us have none of your discourse. A jaw-me-dead; a talkative fellow. Jaw work; a cry used in fairs by the sellers of nuts."
"IDEA POT: The knowledge box, the head. See KNOWLEDGE BOX."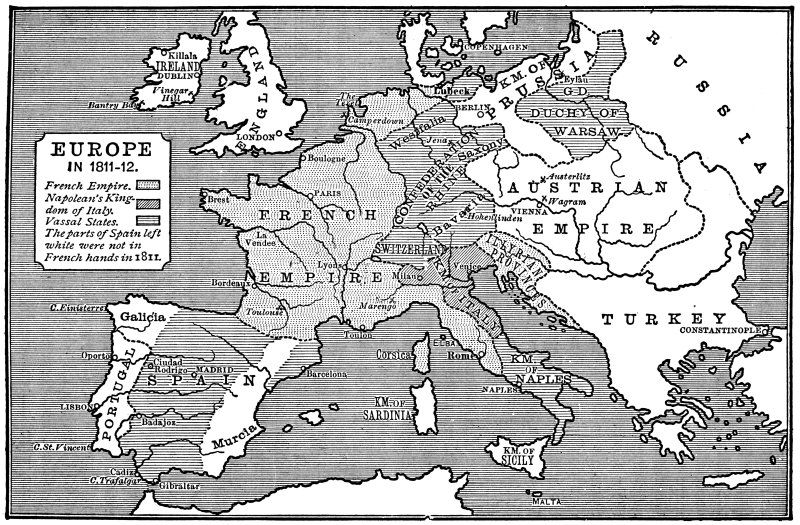 "JIBBER THE KIBBER: A method of deceiving seamen, by fixing a candle and lanthorn round the neck of a horse, one of whose fore feet is tied up; this at night has the appearance of a ship's light. Ships bearing towards it, run on shore, and being wrecked, are plundered by the inhabitants. This diabolical device is, it is said, practised by the inhabitants of our western coasts."
"INDORSER: A sodomite. To indorse with a cudgel; to drub or beat a man over the back with a stick, to lay CANE upon Abel."
"JOLLY, or JOLLY NOB: The head. I'll lump your jolly nob for you; I'll give you a knock on the head."
"IRISH BEAUTY: A woman with two black eyes."
"IRISH LEGS: Thick legs, jocularly styled the Irish arms. It is said of the Irish women, that they have a dispensation from the pope to wear the thick end of their legs downwards."
"ISLAND: He drank out of the bottle till he saw the island; the island is the rising bottom of a wine bottle, which appears like an island in the centre, before the bottle is quite empty."
Well, my jolly nob is good and full so I'm off to drink until I see the island…… if your knowledge box has some room try these: