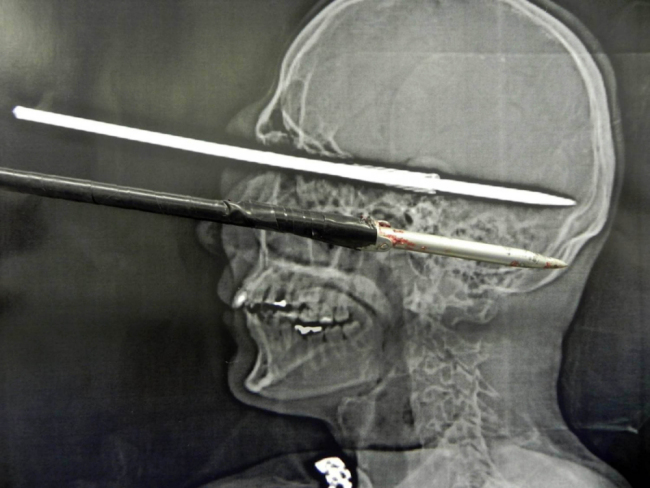 This Brazilian PhD student called Bruno Coutinho from Petropolis decided to fire a 12 inch fishing harpoon into his eye. I say 'decided' but I'm pretty sure it must have been an accident.
He arrived at Santa Teresa hospital a long 10 hours after the incident occurred,  but apparently was somehow still lucid? The doctors and surgeons yanked it out for him and amazingly he avoided brain damage by millimeters. 
Miraculously he swerved any major vascular structures so he didn't just bleed out either. He lost the sight in his left eye, but I would call that 'fair enough'.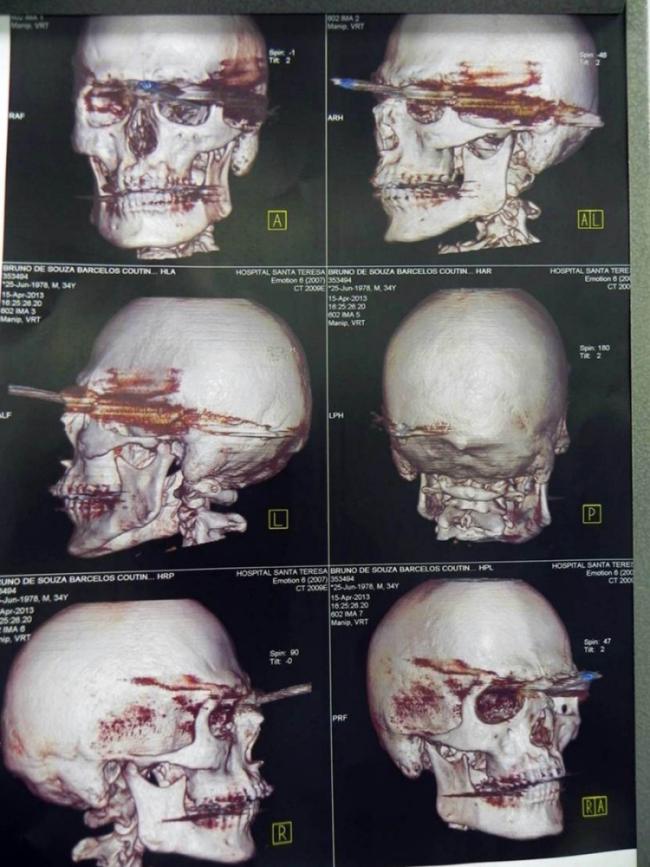 The moral to this story is an unnecessary one: "When fiddling with harpoons, point them away from your face." Or, a little more inclusively: "Don't muck about with harpoons." I'm going to follow the latter of those two words of wisdom. Just steer clear of dangerous weapons en general people. Stay safe.
SINISTER ART FROM DYER BAIZLEY