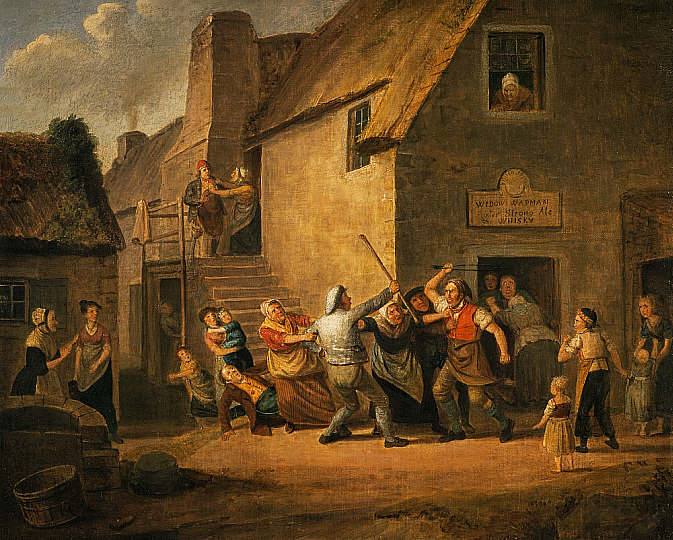 Welcome back to my dedicated readers. For those just joining us, these articles are my choice edits from a book entitled the "Dictionary of the Vulgar Tongue", published in 1811 by Captain Francis Grose.
Grose's aim was to show the upper echelons of society how the lower echelons spoke, and my aim is to bring some of the terms back into usage, or at the very least revisit them for the sake of interest and the occasional guffaw.
First up this morning is an enchanting prank by sailors:
"GALLEY: Building the galley; a game formerly used at sea, in order to put a trick upon a landsman, or fresh-water sailor. It being agreed to play at that game, one sailor personates the builder, and another the merchant or contractor: the builder first begins by laying the keel, which consists of a number of men laid all along on their backs, one after another, that is, head to foot; he next puts in the ribs or knees, by making a number of men sit feet to feet, at right angles to, and on each side of, the keel: he now fixing on the person intended to be the object of the joke, observes he is a fierce-looking fellow, and fit for the lion; he accordingly places him at the head,his arms being held or locked in by the two persons next to him, representing the ribs. After several other dispositions, the builder delivers over the galley to the contractor as complete: but he, among other faults and objections, observes the lion is not gilt, on which the builder or one of his assistants, runs to the head, and dipping a mop in the excrement, thrusts it into the face of the lion." – Now, I'm not suggesting we start that practise up again, it's a little convoluted, and I'm not sure if I would have a bucket of excrement to hand often enough to pull that off?
"GARRET, or UPPER STORY: The head. His garret, or upper story, is empty, or unfurnished; i.e. he has no brains, he is a fool". – 'His upper story is unfurnished', now there's plenty of people I could use that phrase on.
"GAYING INSTRUMENT: The penis." 
"GIBLETS: To join giblets; said of a man and woman who cohabit as husband and wife, without being married; also to copulate."
"GLUEPOT: A parson: from joining men and women together in matrimony."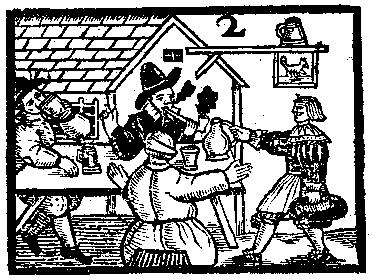 "GOLD FINDER: One whose employment is to empty necessary houses; called also a tom-turd-man, and night-man: the latter, from that business being always performed in the night."
"GOLLUMPUS: A large, clumsy fellow."
"GOOSE RIDING: A goose, whose neck is greased, being suspended by the legs to a cord tied to two trees or high posts, a number of men on horseback, riding full speed, attempt to pull off the head: which if they effect, the goose is their prize. This has been practised in Derbyshire within the memory of persons now living." – poor old goose….
"GORMAGON: A monster with six eyes, three mouths, four arms, eight legs, five on one side and three on the other, three arses, two tarses, and a *** upon its back; a man on horseback, with a woman behind him." – not going to get much use out of that word either I would expect, although "tarses" might get some play?
"GRINAGOG, THE CAT'S UNCLE: A foolish grinning fellow, one who grins without reason."
"GUTFOUNDERED: Exceeding hungry."
And there's your G section finished. If you're gutfoundered for more and you're not busy goose riding, here's some links for you:
DICTIONARY OF THE VULGAR TONGUE #1
DICTIONARY OF THE VULGAR TONGUE #2
DICTIONARY OF THE VULGAR TONGUE #3
DICTIONARY OF THE VULGAR TONGUE #4
DICTIONARY OF THE VULGAR TONGUE #5
DICTIONARY OF THE VULGAR TONGUE #6
DICTIONARY OF THE VULGAR TONGUE #7
DICTIONARY OF THE VULGAR TONGUE #8