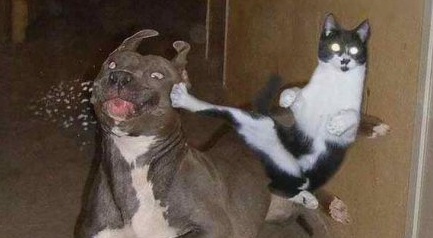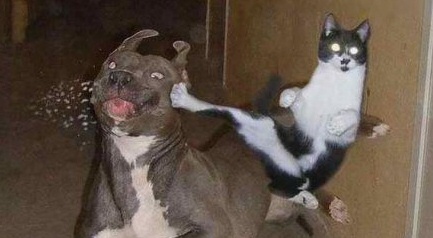 Dogs are, in general, bigger than cats, and if there was ever a true fight between cats and dogs you would imagine that the dog would smash the cat to bits. That doesn't seem to be how life is panning out for dogs these days.
The video below shows you that the domestic dog is daft and has completely forgotten its actual size.
The Huffington Post made this compilation of cats blocking the paths of dogs. The cats are the true kings of the castle and the poor dappy dogs know when they're beat.
MORE DOG STUFF:
POMERANIAN PUPPIES – CUTE FEST