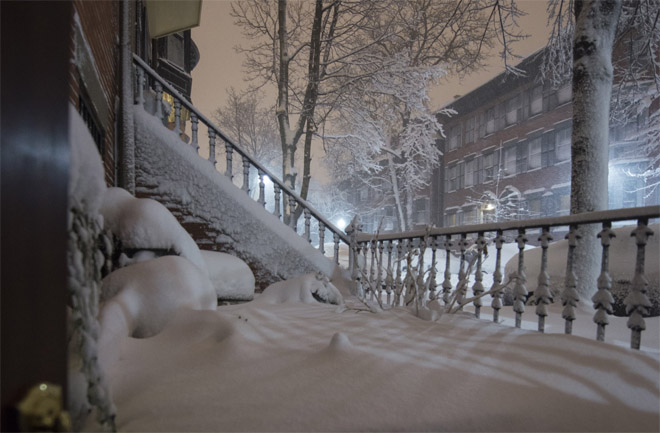 I was just bumbling bluntly through the vapours of the interwab just now, when I was lobbed this sparkling diamond in the rough.
It's only 15 seconds long and all I know is that it's a recording of the Nemo blizzard in Connecticut. Some insightful video making lord had the foresight to pop a camera pointed out to his garden whilst the snow came down over night, and BANG he made himself a nice vid.
If we got snow like this in England the country would collapse and people would turn to cannibalism out of sheer desperation:
And if you have a little more time on your hands, here's another version from Leominster, MA:
I feel all Christmasy now….
MORE WEATHER STUFF:
HOW TO PREDICT THE WEATHER BY LOOKING AT CLOUDS
THE MAN WHO WAS HIT BY LIGHTNING 7 TIMES