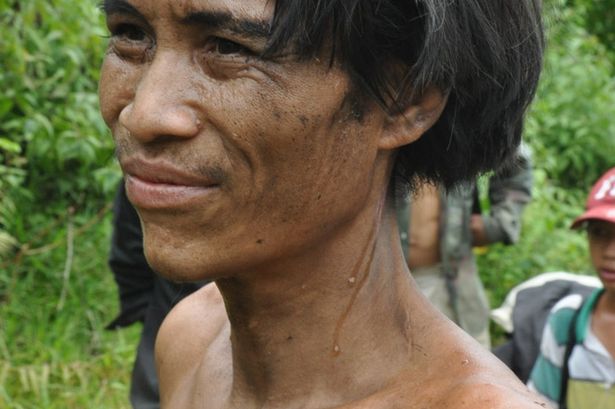 Forty years ago a mine exploded in Tra Kem village, it killed Ho Van Thanh's wife and two of their sons. He did what seemed like the sensible thing and fled into the dense jungle with his surviving two-year-old son Ho Van Lan. They never returned.
Since then the two survivors had been hiding in a tree house, living off of the fruits of the jungle, growing corn, hunting and keeping a low profile. Recently local villagers saw some jungle folk "acting strangely" 25 miles into the forest and alerted the authorities. Tra Phong Commune authority sent a search party to find them. After 5 hours they were finally brought back to the village.
The two hadn't spoken to anyone since the explosion, the father now 82 and the son, 41 can barely speak. Ho Van Lan has very little vocabulary at all and Ho Van Thanh just has a few words of a minority language called Cor.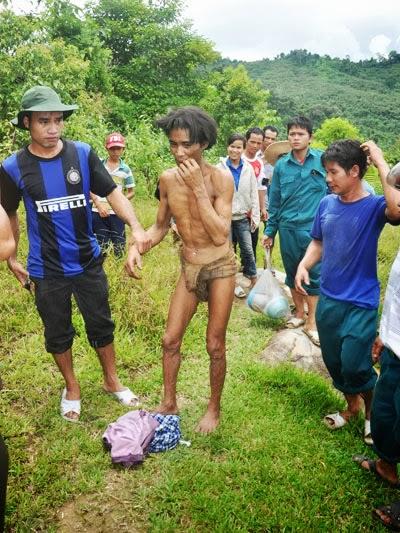 The pair are now going to be slowly integrated back into their community. His nephew Ho Ven Bien last saw the two running into the forest 40 years ago and said "My uncle doesn't understand much of what is said to him, and he doesn't want to eat or even drink water…. We know he wants to escape my house to go back to the forest, so we have to keep an eye on him now."
Another of Ho Van senior's sons Ho Van Tri said that he had tracked them down 20 years ago but had not managed to convince them to leave the forest. When anyone approached them they would blend back into the jungle.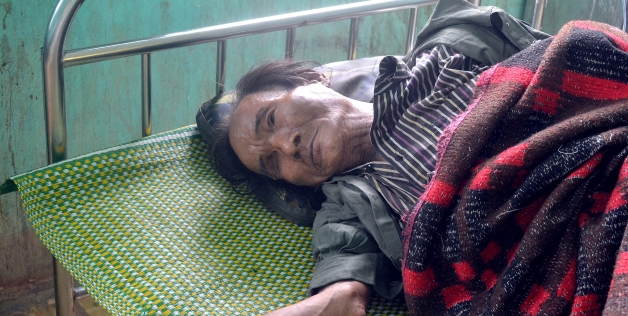 This is the house they made and lived in all for all those years. It's better than I could have done. I don't expect most of us in this country would have survived 40 minutes in the Vietnamese jungle.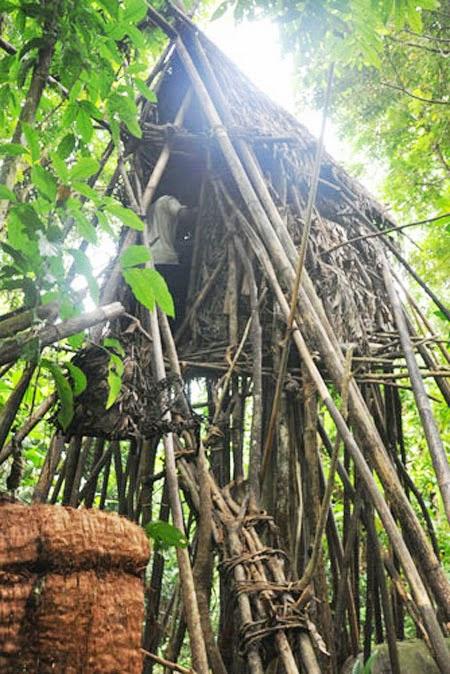 Here's a clip from the Vietnamese news showing the tools they had and the hut they lived in: