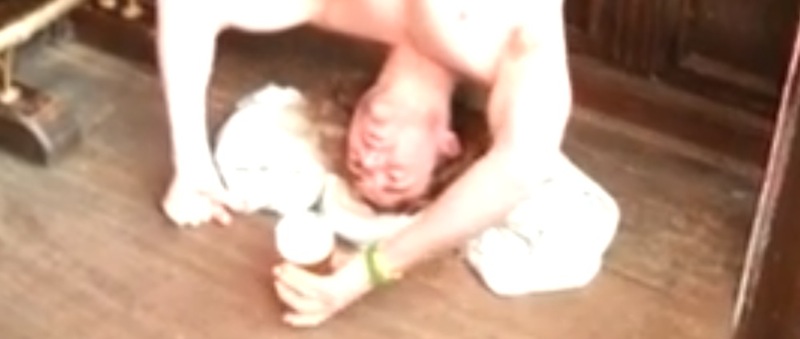 I don't know about you, but I am satisfied by drinking a pint whilst I'm sat down on a chair or stool, with my head safely above my feet. Others, however, aren't happy until they are drinking pints in a vertical position with their feet above their heads. The video below shows a chap who attempted downing a pint whilst doing a head stand. The clip proves that you get what you deserve sometimes.
Even though you kind of know what's going to happen, this is excellent entertainment of the collapsing variety.
One word: showing off. Two words: what a plum.
I'll just let you enjoy it shall I?:
AMERICAN PLOP STAR KICKS FANS IN HEAD