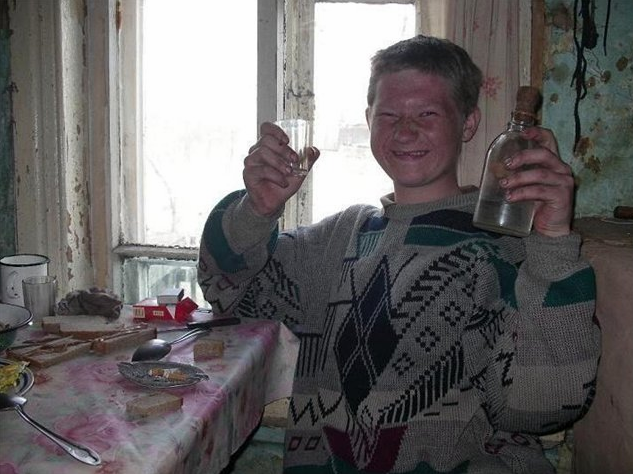 Here's yet another charming piece of footage courtesy of our Russian neighbours in the frozen, slippery North. I watched this video this yesterday, and it was a Monday, so I was in a pretty bad mood. I think we all were, if you weren't then there's probably something wrong with you.
Once I'd wrapped my peepers round this beauty, however, my life didn't seem quite so bleak. Maybe Monday would be OK after all (it wasn't, it was still rubbish, but at least I had a glimpse of hope).
The video shows lad a young lady who's stumbled across a policeman asleep and completely smashed in a derelict house. Thank you Russia, and thank you internet. And thank YOU for watching….
Plenty more where that came from:

DRUNK TANK DRIVER HITS LAMP POST
AMAZING REACTION TO RUSSIAN METEORITE