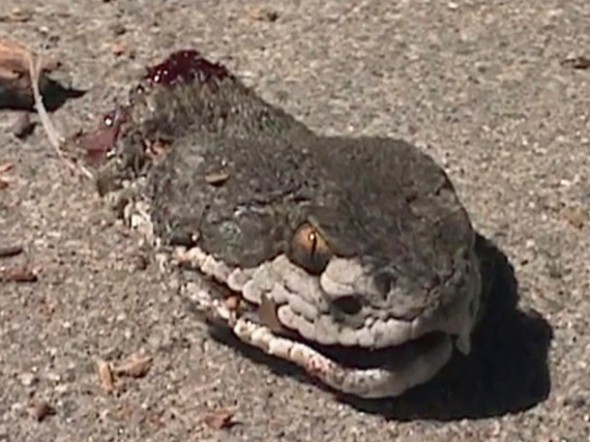 It's as terrifying as it sounds I'm afraid people. It's a video of a snake head, sans body, still attacking people at random. Is nothing sacred? If you decapitate a terrifying beast it's supposed to DIE??? Isn't it? Have physics and chemistry lost their grip on the atoms that bind us together?
We are all in big, big trouble if this sort of thing catches on….
And if that hasn't terrified you enough, here's a snake regurgitating a WHOLE cow…..
I'm writing to Tony Blair about this, the universe is imploding and he's the only man that can help.