Russians were forced to shun anything of a Western bent for 70 years. Punishment for looking or sounding un-Commy was harsh and it was only at the back end of the 80's when people were finally free enough to start playing the music that they had been enjoying in secret before.
This band's video will inspire you, I promise. Crank it up. The band is Alliance and the track – 'In The Early Days' was released in 1987.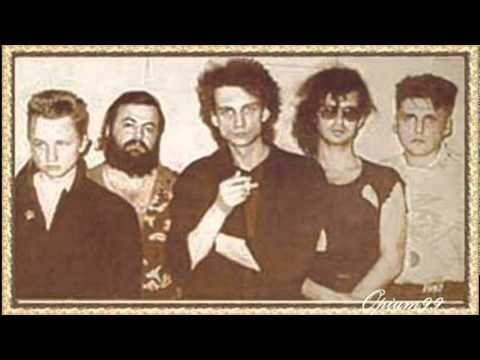 Dudes.
The combination of the dead pan vocalist (Igor Zhuravlev) and the excellently moustached chubbster in the mad shirt are priceless. And of course, look out for any crowd shots, they're also excellent. The leather clad pair at 4:22 are my faves.
PICTURES OF RUSSIA IN THE 80'S
PICTURES FROM A 70'S CRUISE IN RUSSIA
The only thing that's upsets me about this video is that I can't find much about the band themselves. I did find a video of them in the 90's playing some kind of Iron Maiden sounding stuff and a live clip from 2010 with the singer in, so I'm guessing they've led a strange and fruitful career. Good on them.