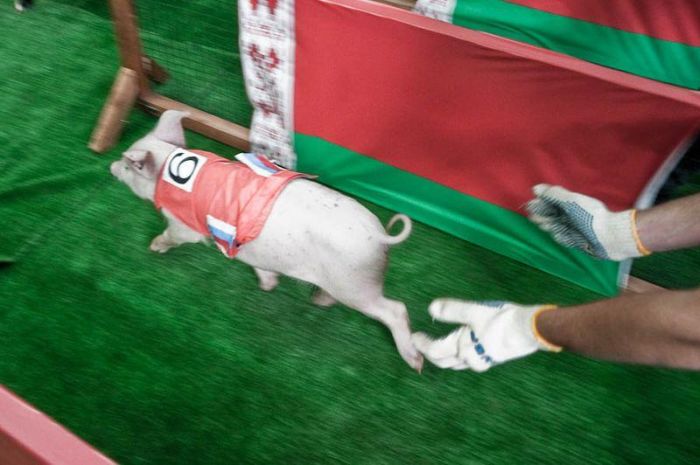 Where are they held? One guess: Russia. Well, they were held there once anyway. The Pig Olympic 'athletes' compete in swimming  pigball, running and other exciting challenges. It's organised by the austere and august Sport-Pig Federation, who boast more than 100 members, so they're certainly bringing home the bacon (I won't do any more pig based jokes I promise).
The Pig Olympics actually move venue so I should leave off the Russians for a minute, although the video below was taken in Moscow in 2005. The event has also been held in China and the last one, in 2009, was held in St Louis.
I'm not sure why this monolith of sporting prowess hasn't happened for the last few years? Maybe we should start a Facebook campaign to bring it back? Oh yeah, they don't do bugger all. Oh well.
In the pig-ball event (which is similar to football I'm told) the piglets chase a ball around a pitch until it crosses into a painted circle which is the swine version of a goal. Pigs aren't natural ball followers though, so the ball is painted with fish oil. Mmmmmm fishy balls.
MORE ANIMAL STUFF: